Hamilton open to talking with Singleton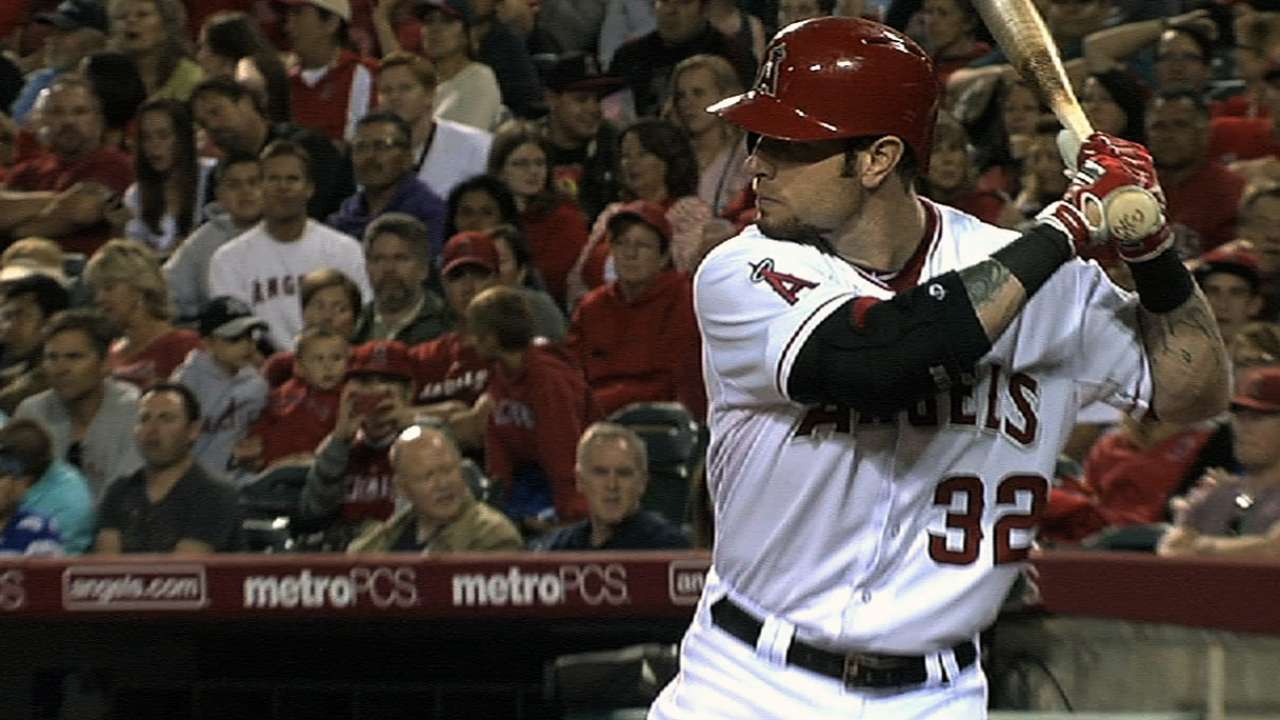 TEMPE, Ariz. -- Josh Hamilton wasn't really familiar with Jonathan Singleton's situation when approached about it at camp recently, but he's there to help if needed.
Since recovering from a harrowing five-year addiction to drugs and alcohol that kept him out of the game for three full seasons, Hamilton has been open about telling his story as a means to inspire those battling the same demons that kept him down for so long.
"I look at it as a privilege," said Hamilton, who bounced back well enough to start five straight All-Star Games, win the 2010 American League Most Valuable Player Award and land a $125 million contract with the Angels.
Singleton, a 22-year-old first-base prospect for Houston who was handed a 50-game suspension for a second failed drug test last year, told The Associated Press on Monday that he used to be an addict -- battling, specifically, issues with marijuana and alcohol.
The No. 1 first-base prospect in baseball as ranked by MLB.com, Singleton admitted to using marijuana since he was 14 years old but says he hasn't smoked any in about a year and only has the occasional drink these days.
"There are times in my mind where I think about certain scenarios and if I were to go back and do the things I was doing," Singleton told reporters recently, "but I think about the consequences I had to deal with after the fact, and that's always a deterrent for me not to go back to that lifestyle."
Hamilton usually waits until he's contacted to get involved in somebody's life, but he'd be happy to reach out if Singleton or the Astros ask him to.
"I'd love to," he said, "but I don't get in people's business on those things unless it's prompted."
A few years ago, Hamilton reached out to former Marlins pitcher Jeff Allison, a highly touted prospect whose career spiraled because of an addiction to heroin and OxyContin. He wants to be a voice for others because he knows how hard it is to recover from addiction without one.
"I didn't know of or hear of anybody besides [Darryl] Strawberry, and I don't think he was in a position yet to really do anything at that time," Hamilton said. "I get it, you know. It's easy for me to relate. And obviously, they don't have anybody who can relate to them. If anybody can, I can."
Alden Gonzalez is a reporter for MLB.com. Read his blog, Gonzo and "The Show", and follow him on Twitter @Alden_Gonzalez. This story was not subject to the approval of Major League Baseball or its clubs.