Top prospect Zimmer fights through tough schedule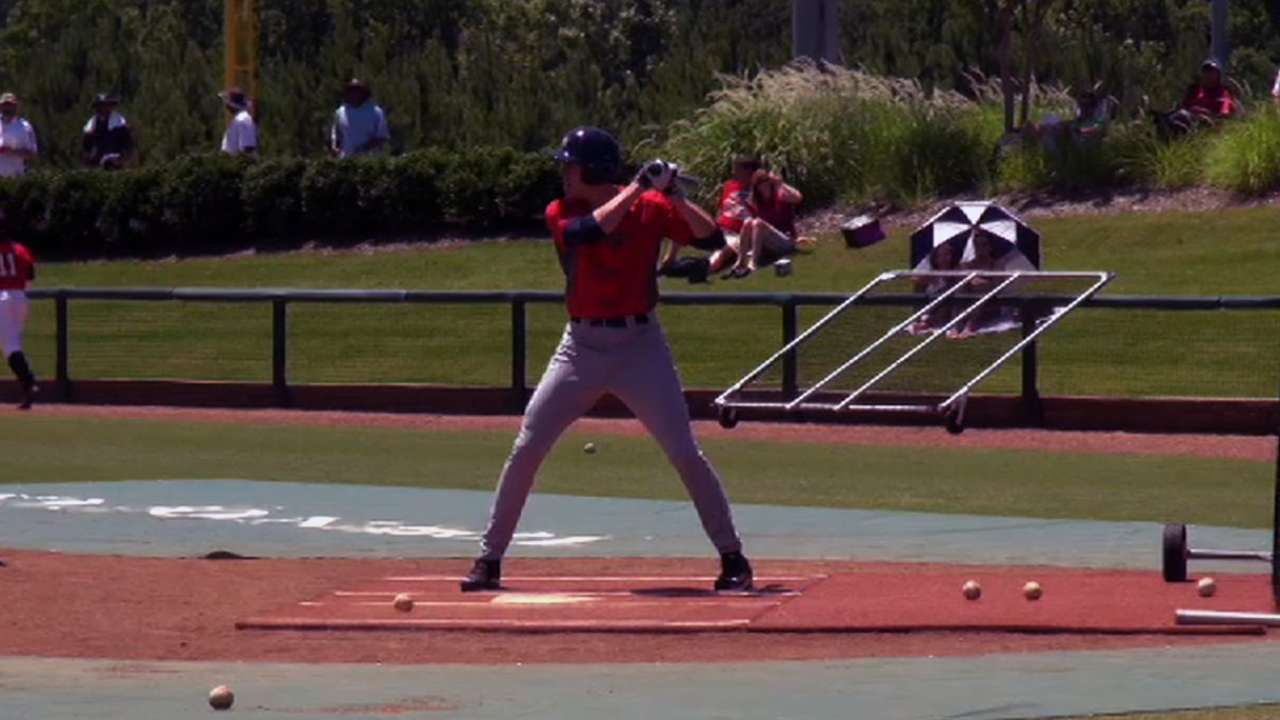 The college baseball season started less than a month ago and the University of San Francisco has already played traditional powerhouses Cal State Fullerton and Stanford, as well as Kansas State, the reigning Big 12 champions. According to boydsworld.com, the Dons have played the sixth strongest schedule in the country so far.
The Dons have held their own against the tough competition, putting together a 5-6 record to begin the season. But it won't get any easier this weekend, as San Francisco will face Arkansas, Cal and Tulane in the Cal Baseball Classic.
Outfielder Bradley Zimmer said the Dons have embraced the schedule.
"Obviously, it's a good confidence builder for our team," Zimmer said. "We just go out there treat it like any other game and prepare like we're going to win."
The tough early-season slate hasn't hurt Zimmer at the plate. The junior, ranked No. 19 on MLB.com's Top 50 Draft prospects list, has started the season strong. He has posted a .420/.453/.640 slash line to go with four stolen bases in 11 games.
Friday afternoon's matchup with Arkansas will give Zimmer a chance to face junior left-hander Jalen Beeks. He has a solid three-pitch mix and enters the game having allowed just one run in 17 2/3 innings this season. Though he might profile better as a reliever as a professional, he is a potential early-round selection.
After spending last summer with Team USA and weathering the early-season tests this spring, facing an SEC team doesn't faze Zimmer. He said he is looking forward to the challenge this weekend will present, but he isn't focused on San Francisco's opponents.
"It's just another nameless opponent," Zimmer said. "That's the way I see it and I know my teammates see it that way, too. We just have to attack them, and hopefully the end result will end up well."
Zimmer is taking a similar approach with the First-Year Player Draft. After watching his brother Kyle navigate the process two years ago en route to getting selected fifth overall by the Royals, he is well prepared for the his own evaluations.
"It's kind of common knowledge between my brother and myself that if I go out with a good mindset and play [the] USF brand of baseball, that stuff will take care of itself," Zimmer said.
Teddy Cahill is a reporter for MLB.com. Follow him on Twitter at @tedcahill. This story was not subject to the approval of Major League Baseball or its clubs.