Tulo makes habit of starting season slimmer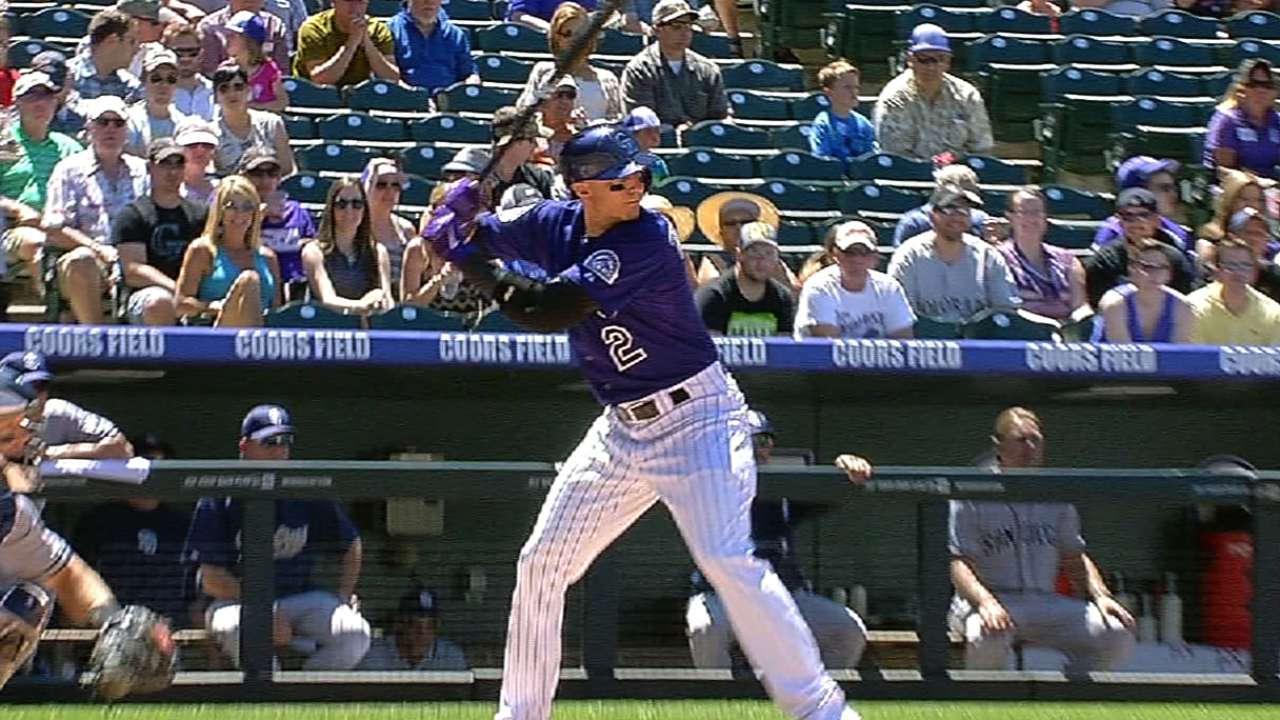 SCOTTSDALE, Ariz. -- If Rockies star shortstop Troy Tulowitzki seems a little trimmer than most folks remember, it just depends on what you're remembering.
Tulowitzki, whose health is the key to the Rockies' dreams of contending in the National League West, is playing at 205-210 pounds. He noted that he usually reports in that range, but by season's end, he's at 215.
"I'm one of those rare players that gain weight during the season," Tulowitzki said. "The theory behind it is me being lighter in the beginning is going to help me with my legs. But I try to put on a little bit during the season. It's such a long, grueling season that I feel like I need that extra weight at times."
Thomas Harding is a reporter for MLB.com. Follow him on Twitter @harding_at_mlb. This story was not subject to the approval of Major League Baseball or its clubs.