Florimon progressing, but no timetable for return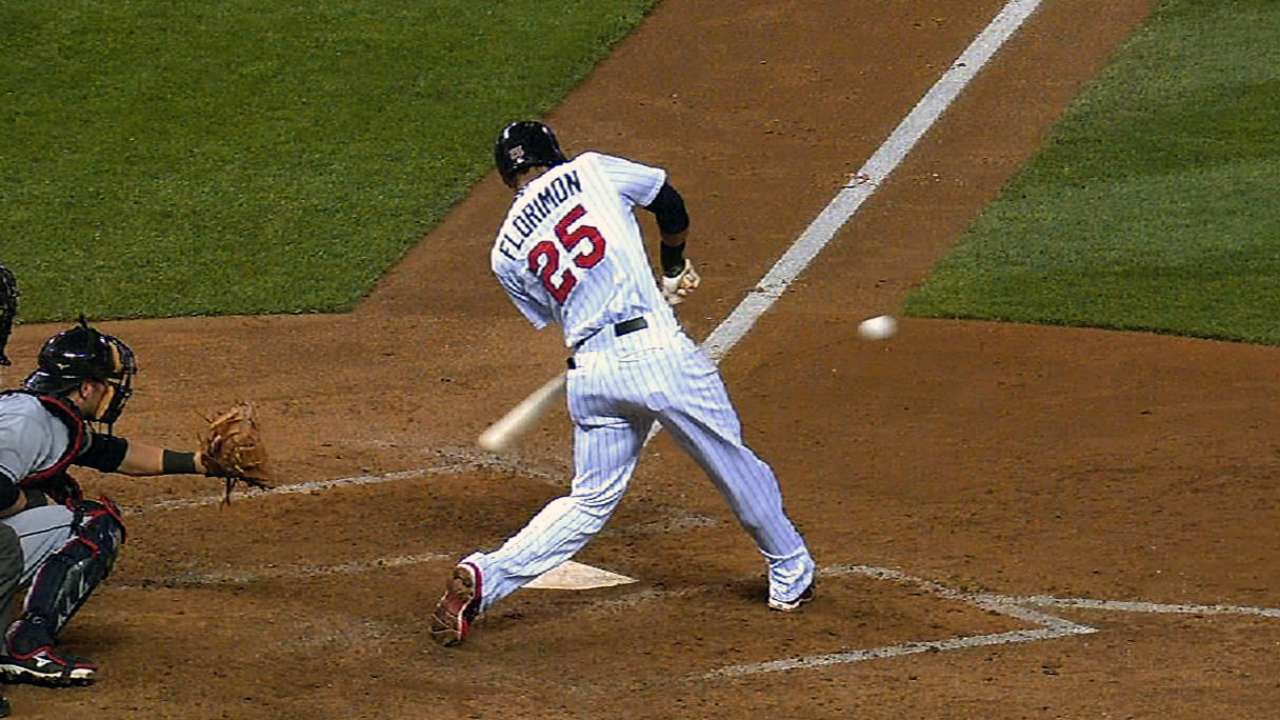 FORT MYERS, Fla. -- Shortstop Pedro Florimon, who had his appendix removed Feb. 17, has progressed to hitting off a tee and is hoping to take ground balls early this week, but he still doesn't have a timetable for his return.
Florimon took about 20-30 swings from both sides of the plate off a tee on Monday, but he still isn't ready to face pitching. Florimon said the pain in his right side has subsided and he hopes to start ramping up his baseball activities in three to four days.
"I feel better," Florimon said. "I don't know [if I'll be ready for the start of the year]. I need to get game-ready and get back and play."
Florimon could still land on the 15-day disabled list if he doesn't start making progress soon and doesn't get into enough Grapefruit League games heading into the season.
Eduardo Escobar and Jason Bartlett are the two likeliest candidates to replace Florimon if he's not ready for the start of the season. Florimon could also be placed on the DL retroactively heading into the season so he wouldn't have to miss the first 15 days of the year.
Rhett Bollinger is a reporter for MLB.com. Read his blog, Bollinger Beat, and follow him on Twitter @RhettBollinger. This story was not subject to the approval of Major League Baseball or its clubs.