Uptons satisfied with latest spring results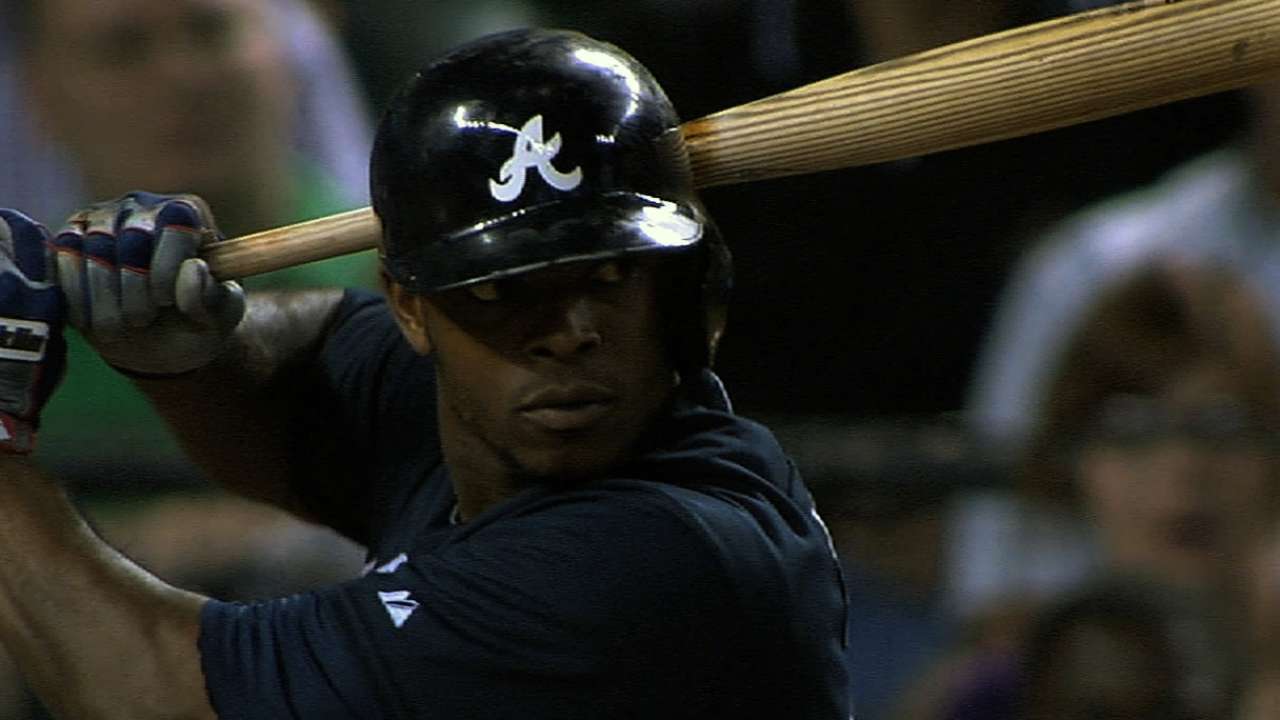 LAKE BUENA VISTA, Fla. -- The Upton brothers had reason to be satisfied when they exited Sunday afternoon's split-squad game against the Astros at Osceola County Stadium.
Justin Upton drew a walk and flied out to center field in the only other plate appearance he recorded while playing four pain-free innings during the 7-4 loss to the Astros. This was the first spring game of the season for Upton, who was bothered by a sore right side last week.
B.J. Upton recorded his first hit of the spring with a double in the third inning off Astros left-hander Brett Oberholtzer, who was previously in the Braves organization. Upton's double cut through the windy conditions and nearly cleared the left-center-field wall.
Mark Bowman is a reporter for MLB.com. This story was not subject to the approval of Major League Baseball or its clubs.