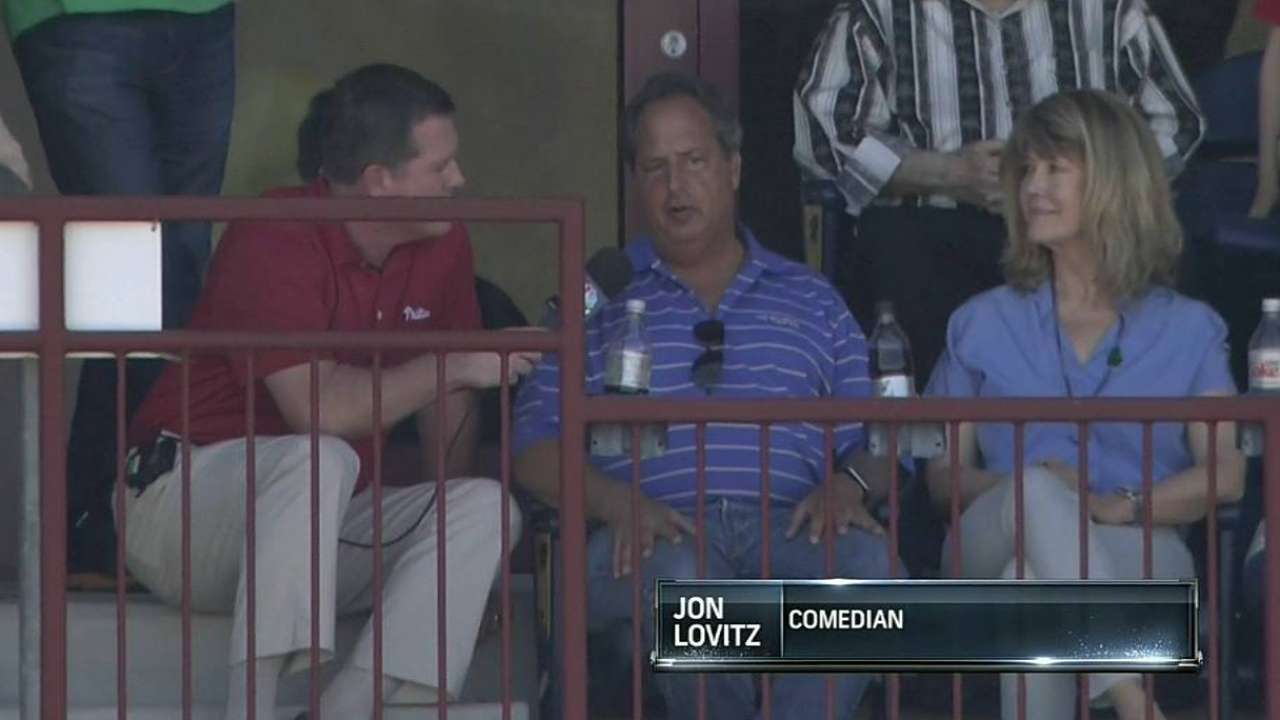 • The Phillies are hitting .192 through five Grapefruit League games.
• Closer Jonathan Papelbon threw a scoreless inning. His fastball appeared to have some life on it, which is noteworthy as his velocity has dropped nearly four mph over the past two seasons. "It looked like it had some giddy-up on it," pitching coach Bob McClure said. "That was good to see."
• Actor and comedian Jon Lovitz stopped by the ballpark. He is friends with outfielder Kelly Dugan, whose father, Dennis, directed Lovitz in the movie "Benchwarmers."
Todd Zolecki is a reporter for MLB.com. This story was not subject to the approval of Major League Baseball or its clubs.