Billingsley sore after adding curve to repertoire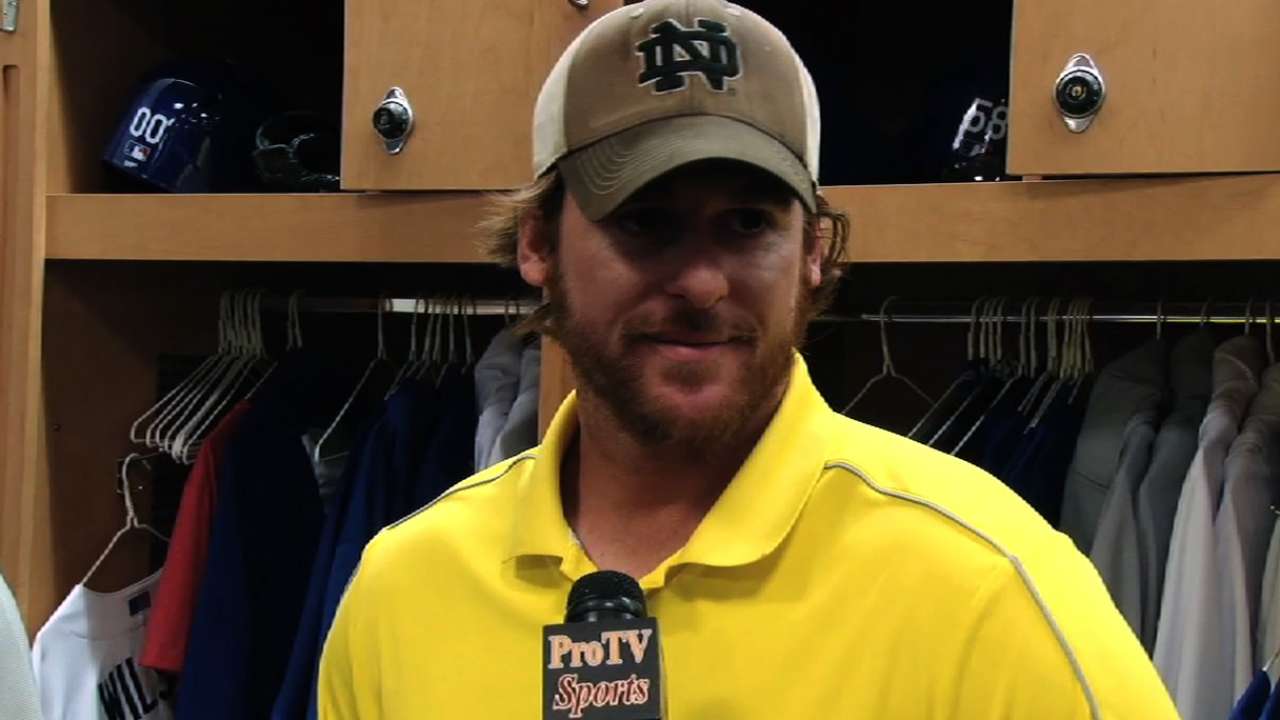 GLENDALE, Ariz. -- Dodgers pitcher Chad Billingsley said he had some soreness Sunday after throwing breaking balls off a mound Saturday for the first time since undergoing Tommy John surgery on April 25.
"It was a little stiff last night and I was kind of worried, but I had treatment and it's pretty good today," said Billingsley. "I'll play light catch today and have my next [bullpen session] Tuesday and incorporate cutters."
Billingsley threw fastballs, changeups and curveballs in the Saturday bullpen session.
"I've never had surgery on my elbow before, and you almost forget what it's like to throw again," he said. "They said to expect soreness, it's normal. My forearm is a little tight, but they say that's expected."
Ken Gurnick is a reporter for MLB.com. This story was not subject to the approval of Major League Baseball or its clubs.