Brewers to get first game look at Garza on Sunday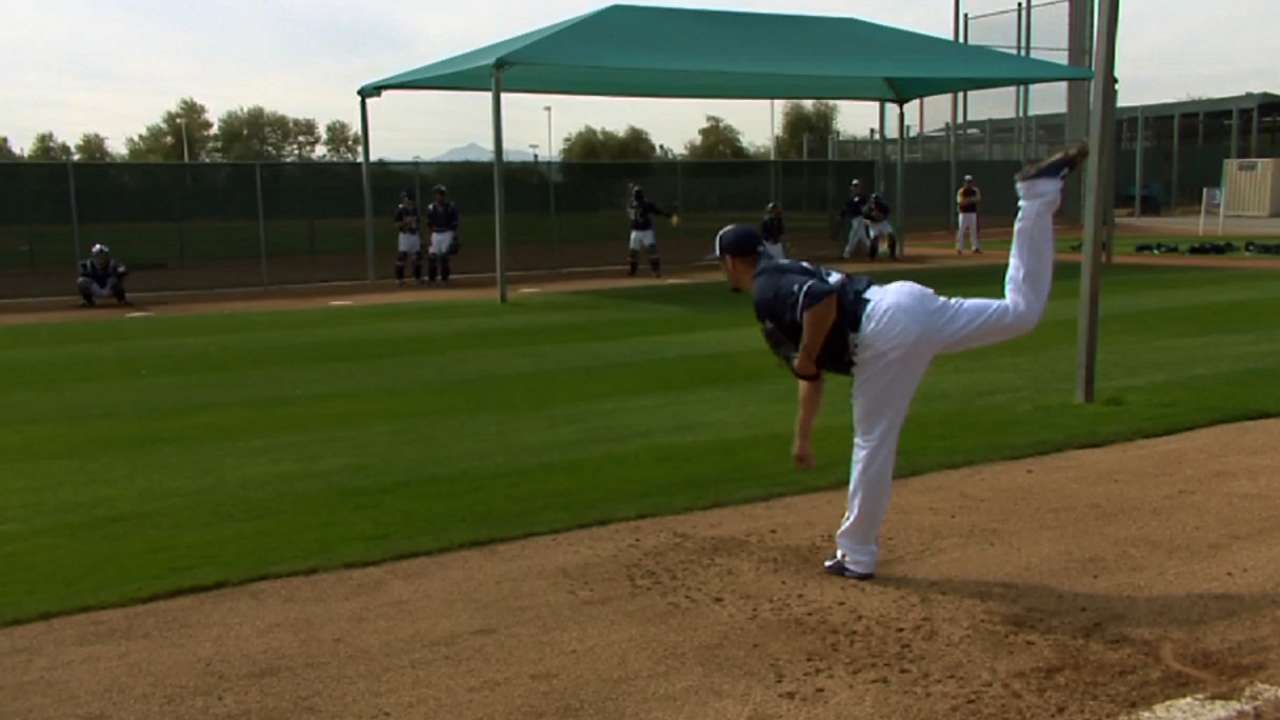 PHOENIX -- The Brewers' first $50 million arm is about to produce its first pitch.
Matt Garza, whose four-year contract set a club record for a free agent, is scheduled to make his unofficial debut against the Rockies on Sunday at Salt River Fields in Scottsdale, Ariz. Like the rest of Milwaukee's starters, Garza's first outing will last two innings or about 35 pitches.
Garza's debut can be heard via webcast on Brewers.com and MLB.com by broadcasters Brian Anderson and Joe Block.
"I'm sure he's going to get after it," said catcher Jonathan Lucroy, referencing Garza's famously fiery personality. "I like it. It's something a pitcher needs, I think. A certain level of [intensity], at least."
Lucroy was not sure whether he would be behind the plate on Sunday, but he has already begun the process of getting to know the Brewers' biggest offseason addition. The battery could be together for some time; Lucroy is signed through 2016, with a club option for another season, and Garza's deal runs through 2017, with an option for 2018.
"He's the kind of guy who has a plan in his mind and knows what he likes to do, and we're going to go off that," Lucroy said. "We'll just have to see what he likes to do first. We'll communicate before the game and talk about it and decide what he wants to work on. Spring Training is always like that. It's just a matter of feel.
"Spring Training is obviously a time where we have to get used to each other. He'll see how I like to catch, and I'll see how he likes to pitch. We'll make it work."
Adam McCalvy is a reporter for MLB.com. Read his blog, Brew Beat, and follow him on Twitter at @AdamMcCalvy. This story was not subject to the approval of Major League Baseball or its clubs.