Porter getting prepared for new replay rules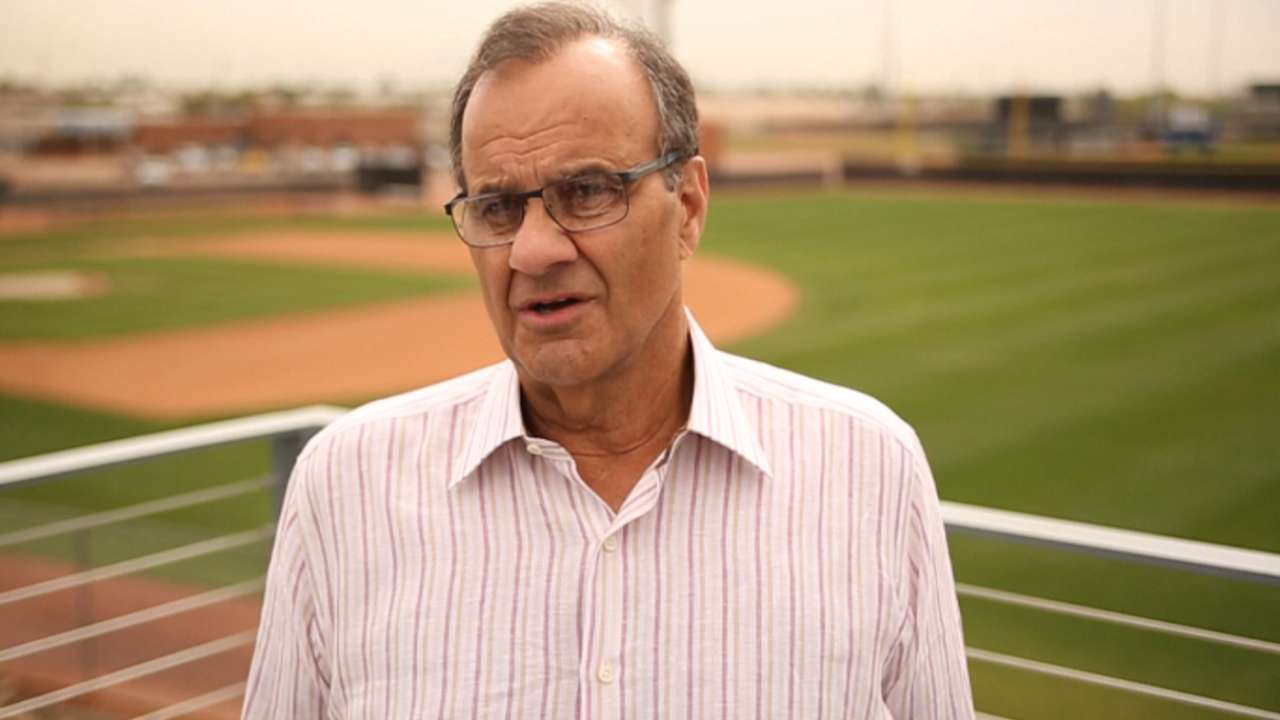 LAKELAND, Fla. -- Astros manager Bo Porter said Saturday that strategy will play an important role as to when to challenge plays under the new instant replay system. The second-year manager said he has scenarios on a card for when to and when not to review, based on the things like run probability and the score.
Some gamesmanship could play a huge role, as well.
"Let's say you get out there and you ask the umpires, 'Do you mind getting help?'" Porter said. "They may decide to come together and get help and you don't even have to use your [challenge]. Now, if you go through that progression of questioning, and he still says, 'No, I got it right,' then you go, 'OK, I'm going to challenge this.'"
Porter said by that time, the manager may have gotten some information from the dugout as to whether he should go ahead and challenge the play. It's important to remember these calls will now also be allowed to be shown on ballpark video boards.
"By that time, you've gotten information from your video people, you've gotten the call from the dugout and you have a pretty good idea of, 'Yes, you should' or 'No, you shouldn't,'" Porter said.
Beginning this year, managers will be able to challenge certain plays that are subject to review. The Astros will have five games during Spring Training in which the league will allow replay reviews: March 8 vs. Yankees, March 9 vs. Blue Jays, March 12 vs. Nationals, March 14 vs. Cardinals and March 22 vs. Cardinals.
Meanwhile, Porter said he and bench coach Dave Trembley are approaching all of their Spring Training games as if reviews are allowed, even if they won't actually be able to challenge the calls.
"We will take the entire spring, even the games that we don't have video replay available to us, we have a system in place where we still say, 'OK, that's one we're going to challenge and this is why. That's one we couldn't challenge and this is why,'" Porter said. "I think it's good to get into that practice throughout the whole course of the Spring Training schedule."
Brian McTaggart is a reporter for MLB.com and writes an MLBlog, Tag's Lines. Follow @brianmctaggart on Twitter. This story was not subject to the approval of Major League Baseball or its clubs.