Kemp waits on MRI; Puig, Crawford back Saturday?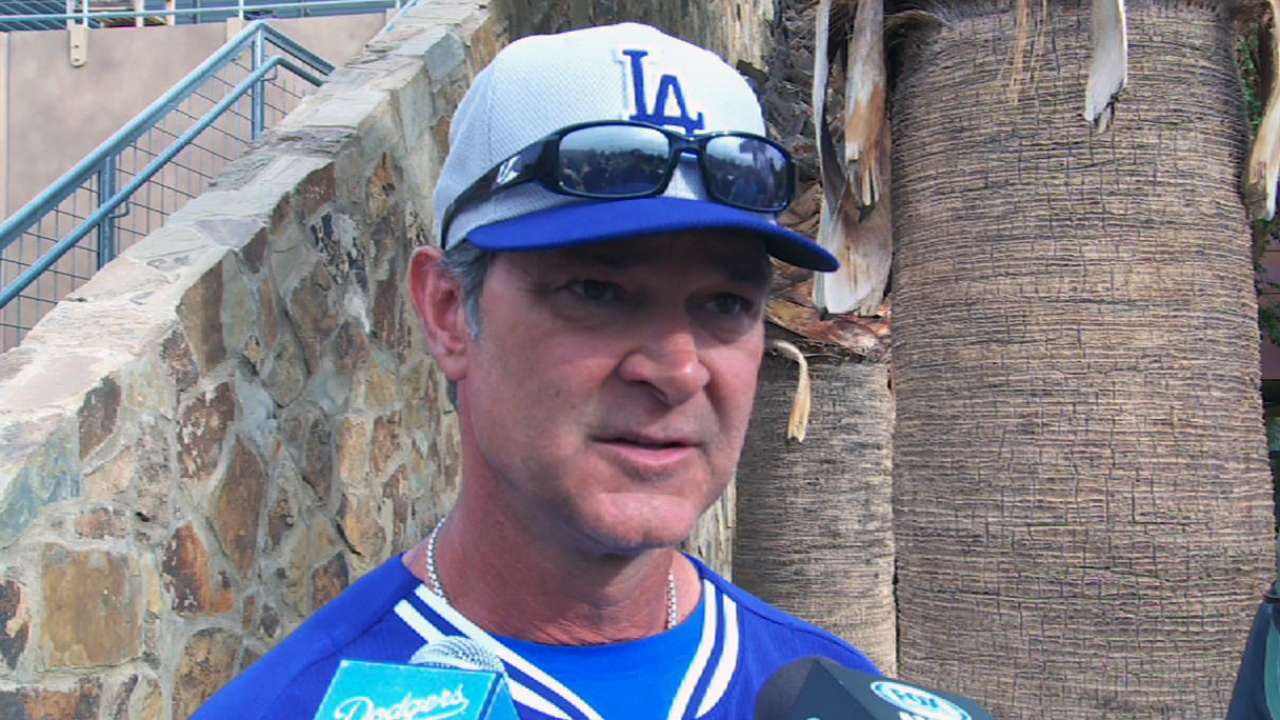 GLENDALE, Ariz. -- The Dodgers had plenty of injury updates Friday besides Zack Greinke's, including those of Matt Kemp, Yasiel Puig and others.
Manager Don Mattingly said Kemp had an MRI exam of his ankle taken on Thursday, a day earlier than the club had announced. Mattingly said Kemp's North Carolina-based surgeon, Dr. Robert Anderson, had to evaluate the results, and the club wouldn't have anything definitive until the weekend.
Kemp is attempting to return from a career-threatening injury to the weight-bearing talus bone in his left ankle, which suffered a stress reaction and cartilage chip. The repair surgery included a microfracture procedure to produce additional cartilage-like substance for extra protection to the bone.
The tricky part of the comeback is that if Kemp returns too soon, the bone can be damaged permanently, and there is no way to accurately predict when the bone is fully healed. If Anderson gives the green light, Kemp might begin jogging.
Puig, not in the lineup Friday, also didn't throw or take batting practice to rest his shoulders. Mattingly said Puig was getting the game off anyway and was expected back in the lineup Saturday.
Outfielder Carl Crawford, whose right quad and hamstring tightened while running the bases in Wednesday's exhibition opener, said he would miss his second consecutive game Friday as a precaution, but expected to play on Saturday.
Pitching prospect Ross Stripling underwent a contrast MRI on his right elbow, which came up sore nearly a week ago. Mattingly said Stripling never told a trainer or coach until after a one-inning appearance in Wednesday's game. A ligament injury is suspected.
Brandon League (lat strain) pitched a simulated inning to Kemp and told the club he's ready to throw in a game. Scott Elbert threw off a mound for the first time since a January appendectomy. Chad Billingsley said he will throw breaking balls Saturday for the first time since Tommy John surgery last year.
Infielder Miguel Rojas was removed from the exhibition game against the White Sox with a contusion below the knee caused when he fouled off a pitch.
Ken Gurnick is a reporter for MLB.com. This story was not subject to the approval of Major League Baseball or its clubs.