Ryu more comfortable with Dodgers this spring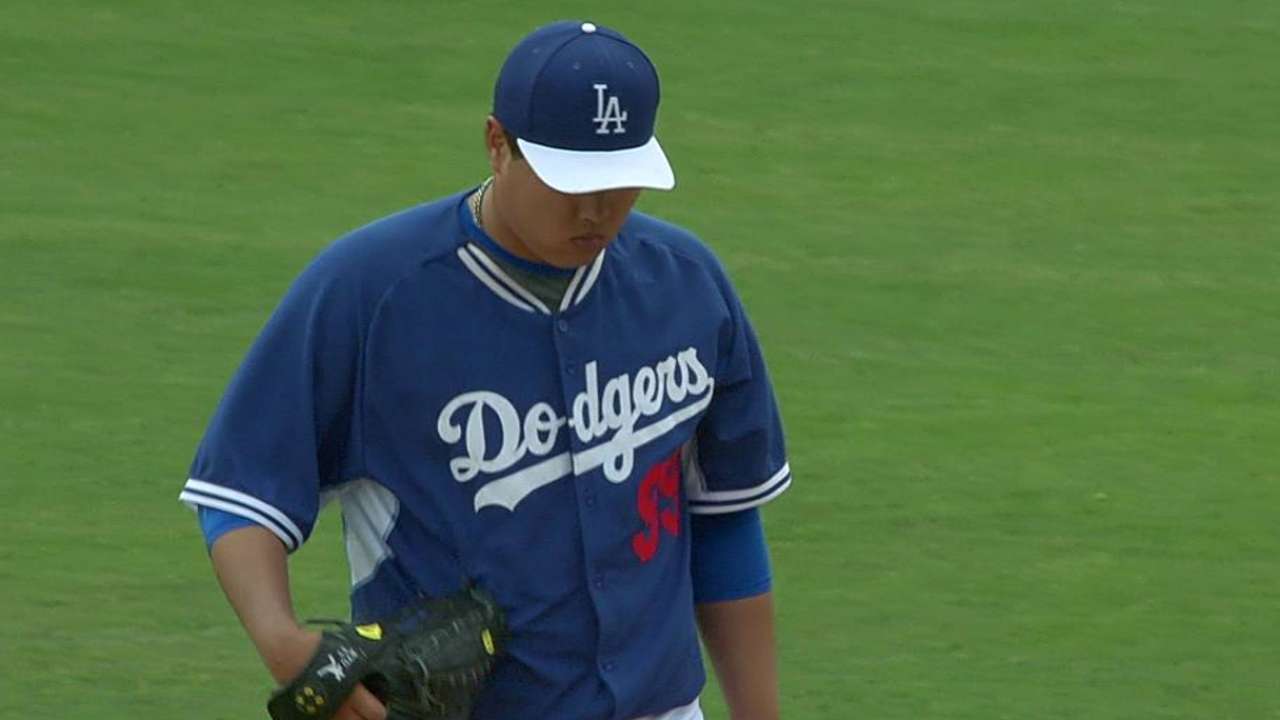 GLENDALE, Ariz. -- With Zack Greinke's calf injury, chances increase that Hyun-Jin Ryu will start one of the Dodgers' season-opening games in Australia.
Well-schooled on the suddenly controversial trip, Ryu said he'll do whatever manager Don Mattingly asks.
On Friday, Mattingly asked Ryu to make his first exhibition start, and the lefty responded with two scoreless innings. It is Ryu's second spring with the Dodgers, and he said he's more comfortable this time around.
He's also the club's resident expert on trans-Pacific jet lag, so he had this advice for his teammates.
"It depends on the individual, but it usually takes about a week for the body to adjust," Ryu said. "The best thing to do is not sleep in the day or take a nap. Just play."
Ryu allowed two hits without a walk to the White Sox. He was most pleased with his command, agreeing that he reported to camp in much better physical shape than a year ago.
"Last year, I didn't know what to expect. This year I'm more comfortable," he said.
The lefty said his goal for this year, aside from the team winning a championship, is to stay healthy. Ryu pitched 192 innings in 2013, and stayed off the disabled list, skipping one start after taking a batted ball off his foot.
The Dodgers' bullpen followed Ryu with seven scoreless innings. Brian Wilson, Kenley Jansen, Chris Perez, J.P. Howell and winning pitcher Jamey Wright had one each. Matt Magill pitched two frames for the save.
Ken Gurnick is a reporter for MLB.com. This story was not subject to the approval of Major League Baseball or its clubs.