Rollins hits big fly, but Sandberg likes the walks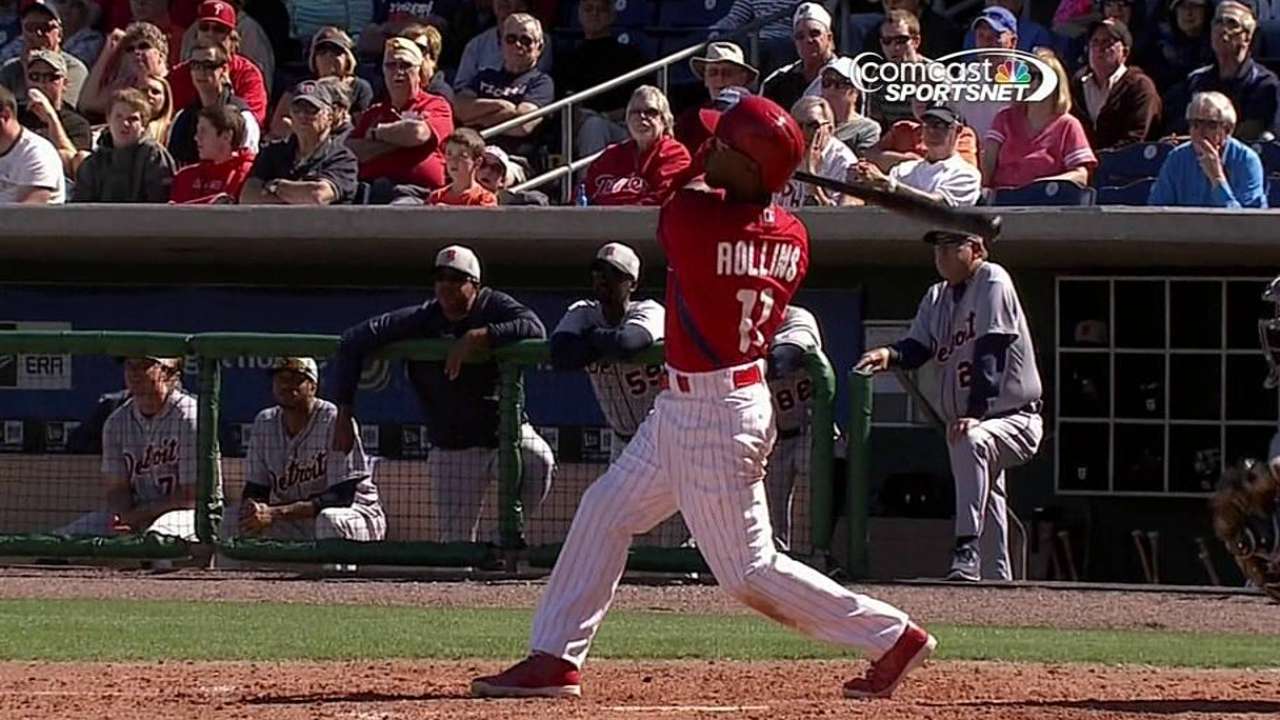 CLEARWATER, Fla. -- Jimmy Rollins hit a three-run home run in an eight-run third inning Friday during a 10-6 victory over the Tigers at Bright House Field.
It came against Tigers right-hander Jose Valdez, who split last season with Class A West Michigan and Class A Advanced Lakeland. But Rollins is trying to recapture his stroke after the worst offensive performance of his career last year. He also walked twice in his first two plate appearances, giving him three in five plate appearances in two games.
"I liked the walks," Phillies manager Ryne Sandberg said. "The first 3 1/2 games here, as a group we've gotten walks when strikes aren't thrown, and that's good. With Jimmy becoming a baserunner and taking the walks, swinging at strikes, that's big. In the two-hole, to get on base is a priority for him. ... He's still got his pop. But it's not something I'm stressing or looking at. Keep a good approach. A home run swing from him for me is just a reaction on a pitch."
Todd Zolecki is a reporter for MLB.com. This story was not subject to the approval of Major League Baseball or its clubs.