Royals want to guard against Perez's concussions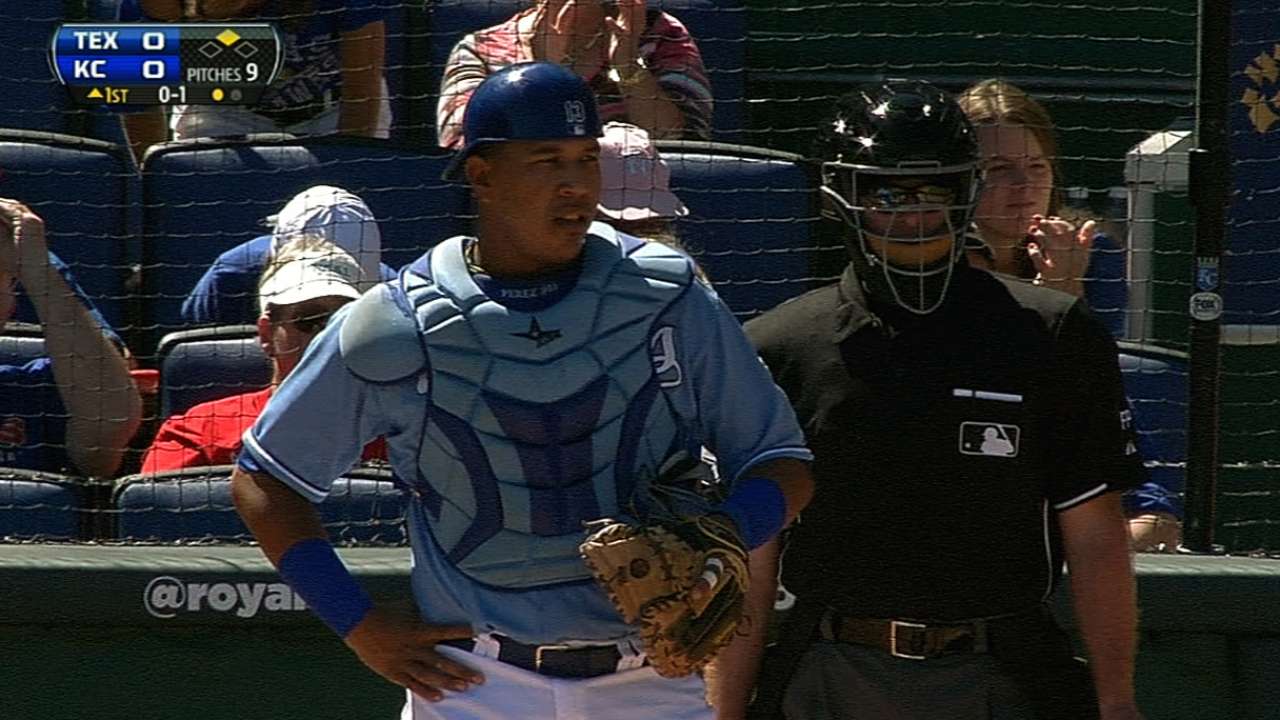 SURPRISE, Ariz. -- Anybody know where the Royals can find one of those old-fashioned iron-barred catcher's masks?
They'd like to fit their All-Star and Gold Glove Award-winning catcher, Salvador Perez, with such a mask in hopes of reducing his chances for a concussion. He missed a week last season after a foul tip off the mask caused a concussion.
"We're having a hard time finding a heavy mask. Nobody makes them anymore," manager Ned Yost said. "They're all making this titanium mask. We'd like to experiment with the old, heavier iron mask, the type we used when we played. You'd take a good shot of the head and the mask would bend -- you'd get bend marks off them where the ball would hit. But we really didn't have all the concussion stuff we have today with all these foul balls."
Perez tried the hockey-style mask but didn't like it and went back to his original faceguard.
"These masks are 50 percent lighter than the ones we had and they never bend so there's no give," Yost said. "We're trying to find a heavier mask and they just don't make 'em anymore."
Yost, who caught in the 1970s and '80s, wore the heavier iron mask and liked it because the metal had some give to it. Take a hard foul ball off of it and ...
"You'd see stars." Yost said, but added: "I never got dizzy, I never got sick, I never had a headache -- ever after a foul ball."
In short, he never had a concussion -- at least none that he knew about. These days baseball has a new awareness about the dangers of concussion and is treating the matter with concern. The old-style mask might offer a new alternative.
"They are trying to develop some heavier masks for testing but we just can't get our hands on one right now," Yost said.
Dick Kaegel is a reporter for MLB.com. This story was not subject to the approval of Major League Baseball or its clubs.