Iwakuma out three more weeks as injured finger heals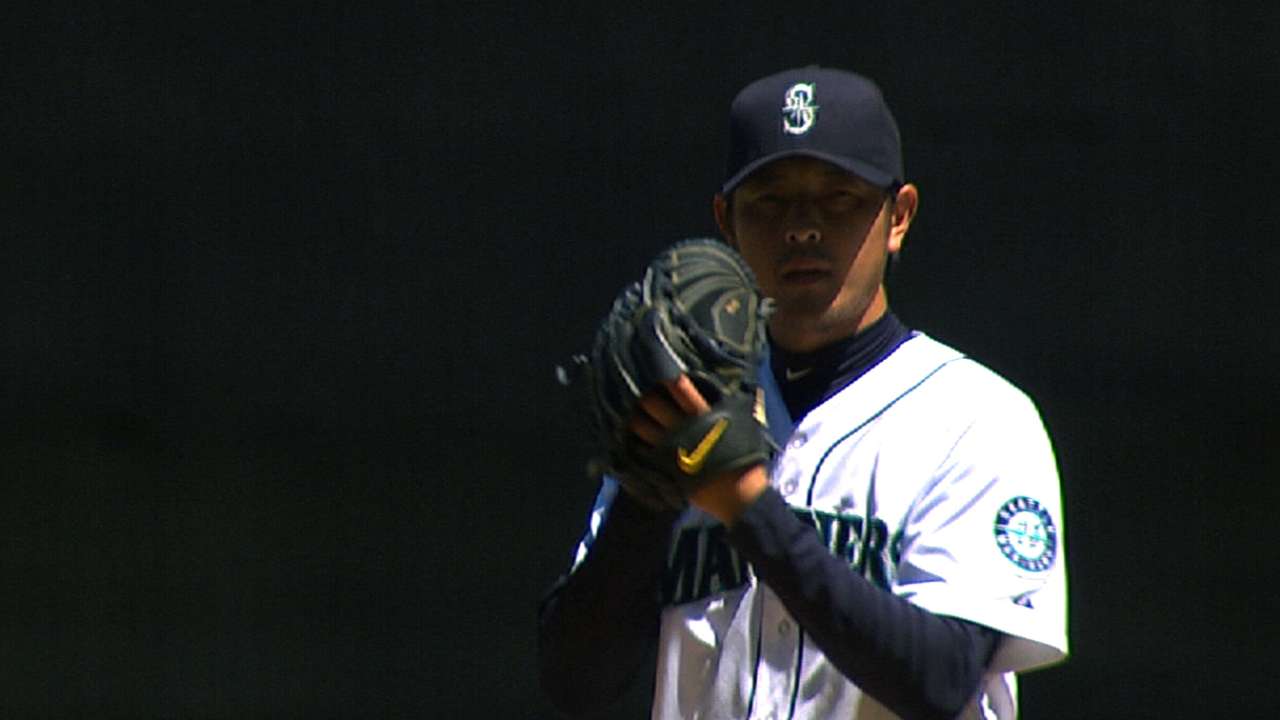 PEORIA, Ariz. -- Mariners right-hander Hisashi Iwakuma won't be allowed to begin throwing for another three weeks after having his injured finger re-examined Friday in Phoenix.
Iwakuma was examined by hand specialist Dr. Donald Sheridan about two and a half weeks after reporting to camp with a sprained tendon in the middle finger on his throwing hand.
The Mariners said Sheridan reported the finger was healing well, but he recommended the splint protecting Iwakuma's injury be left on another three weeks before the righty begins throwing again. That would leave the 32-year-old only about a week before the start of the regular season.
Mariners trainer Rick Griffin said earlier Friday that Iwakuma has kept himself in good baseball condition by doing everything possible, with the exception of throwing a baseball, since he can't grip a ball with his finger in the splint.
Iwakuma, who finished third in American League Cy Young Award voting last year, injured his finger after catching it in netting while doing a pitching drill before Spring Training.
"He's basically done everything he could do and more, except throw a baseball," Griffin said. "We've simulated a lot of throwing activities. In Japan, they do a lot of towel drill exercises. He's thrown 40-pitch bullpens using a towel, working on his mechanics and balance and follow through. He's even concentrated on the inner and outer half of the plate.
"He's done real well with that. He's been doing all his conditioning, his leg and core work, a lot of shoulder exercises. He's very bored and wants to play baseball."
Griffin noted that Iwakuma's splitter -- using a wide grip between his pointer finger and middle digit -- puts more strain on the injured tendon.
"He throws a lot of splitters and that opens up that joint and puts a lot of pressure on that tendon, so that's an additional factor in dealing with this," he said.
Greg Johns is a reporter for MLB.com. Follow him on Twitter @GregJohnsMLB as well as his Mariners Musings blog. This story was not subject to the approval of Major League Baseball or its clubs.