Corpas sees mix of familiarity, opportunity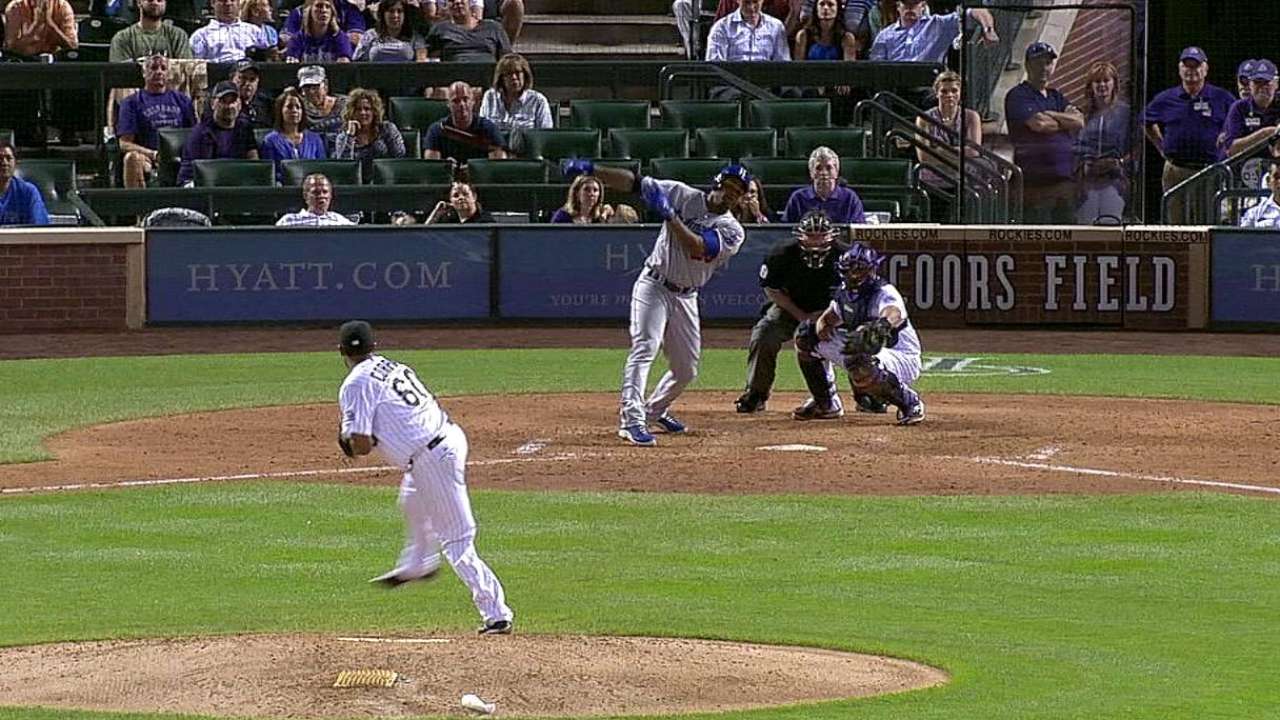 SCOTTSDALE, Ariz. -- Familiarity and a belief in his chances led right-handed relief pitcher Manny Corpas to re-sign with the Rockies on a Minor League deal, despite interest from the Orioles, with whom he talked extensively, the Yankees and the Mets.
"No. 1, I came back because I know everybody -- coaches, front office, everybody," said Corpas, 31, who pitched for the Rockies 2006-10, missed 2011 with an elbow injury and pitched for the Cubs in 2012 before returning to the Rockies last year. "No. 2, I have a house in Colorado, and No. 3, my son likes when I play for the Rockies. He's 5 now."
Corpas went 1-2 with a 4.54 ERA in 31 appearances covering 41 2/3 innings last season, which meant he sometimes went more than an inning. Corpas also made 21 appearances at Triple-A Colorado Springs. One reason he is of value to Major League teams is that he still has two Minor League options. While his service time gives him the right to veto an option and request his release, Corpas says it is best to be cooperative.
Competition will be tight. The Rockies signed righty LaTroy Hawkins and lefty Boone Logan for late innings. It appears Corpas is competing for a right-handed role in middle relief with former Reds setup man Nick Masset, Rule 5 Draft pick from the Yankees Tommy Kahnle and Rockies homegrown prospects Chad Bettis and Rob Scahill.
If Corpas performs well but is not added to the roster to start the regular season, the Rockies have told him they will take two days to try to find him a spot elsewhere. But if he pitches that well, he can help this year's Rockies.
It is as if the Rockies have reassembled some of the old gang from the 2007 squad that went to the World Series. Corpas was the closer then. Hawkins was a key setup man. The Rockies also reacquired lefty Franklin Morales, who broke in as a starter, to work out of either the rotation or the bullpen.
"I know they brought a lot of good relievers in, and I know it's a hard situation with all the relievers we have right now," Corpas said. "The only thing I think about is to do my best. That's it."
Thomas Harding is a reporter for MLB.com. Follow him on Twitter @harding_at_mlb. This story was not subject to the approval of Major League Baseball or its clubs.