Gomes could see time in leadoff spot this season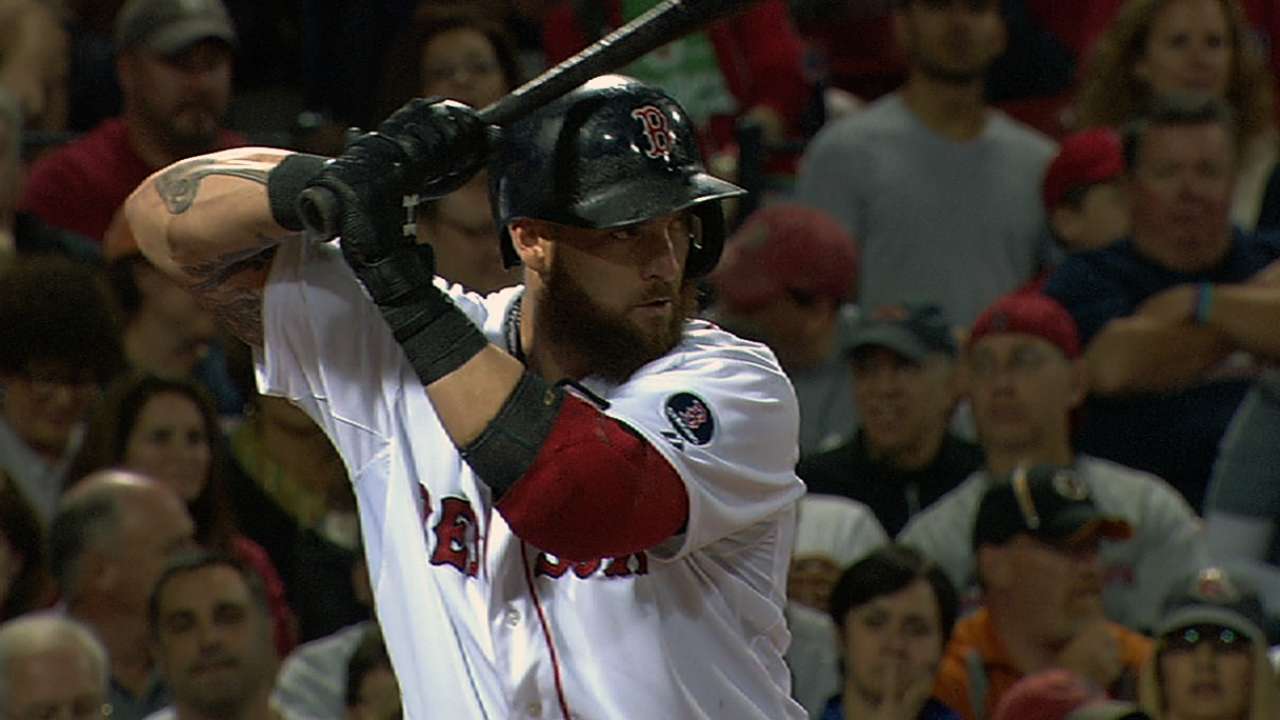 FORT MYERS, Fla. -- Jonny Gomes in the leadoff spot for Friday's Grapefruit League game against the Twins might have looked like one of those quirky lineup moves that you see quite often in Spring Training.
But in truth, manager John Farrell is open to putting the right-handed-hitting slugger in the leadoff hole at times this season.
In his career, Gomes has had the fewest plate appearances (14) at leadoff than any other spot in the batting order.
What does Farrell like about what he can offer at that spot, at least on a part-time basis?
"He puts up quality at-bats, regardless lefty or righty, and we saw that repeatedly last year," Farrell said. "So this is a look at maybe an alignment we see during the year, too."
The two men who will probably get the most opportunities to lead off for Farrell this season -- Daniel Nava and Shane Victorino -- were both unavailable on Friday. Nava is recovering from a neck injury and will get his first start on Saturday. Victorino is doing some maintenance work on his legs and will be held back at least a few more days.
The fact of the matter is that the Red Sox aren't going to have a leadoff hitter like Jacoby Ellsbury, who will likely be among the league leaders in stolen bases. But Farrell is confident he can get the productivity he needs out of that spot.
Ian Browne is a reporter for MLB.com. Read his blog, Brownie Points, and follow him on Twitter @IanMBrowne. This story was not subject to the approval of Major League Baseball or its clubs.