Greinke's Australia status uncertain after calf strain
Not ruled out of series, but righty scratched from 'pen session, next spring start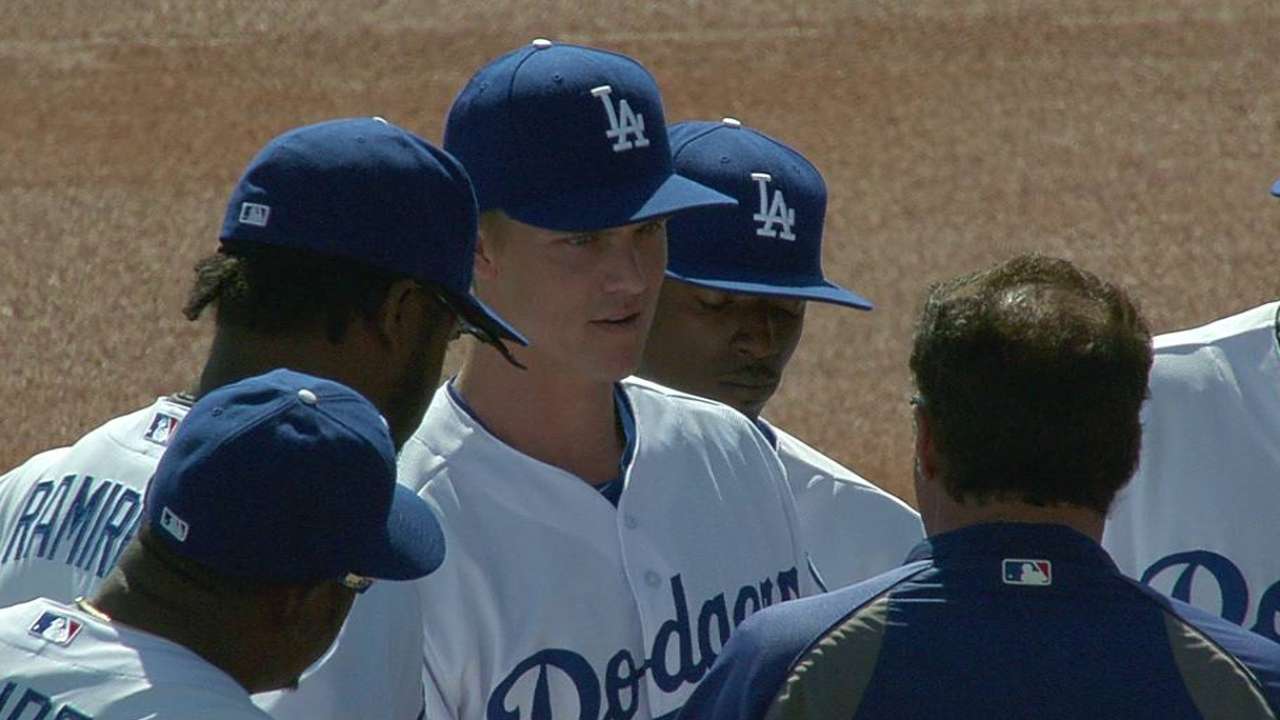 GLENDALE, Ariz. -- Zack Greinke's strained right calf muscle did not appear to be severe the day after, but it probably will keep him from starting in the Dodgers' season-opening series in Australia against the D-backs.
Manager Don Mattingly said the injury "doesn't necessarily rule him out of Australia," but he also said Greinke has been scratched from his Saturday bullpen session and his next scheduled start on Tuesday.
That essentially puts Greinke too far behind schedule to be ready for the March 16 flight to Australia. Even Mattingly conceded that building Greinke's pitch count to 90 by then is "in jeopardy."
Greinke declined to comment.
The righty suffered the injury on the fourth pitch of his initial start on Thursday against the D-backs. He played catch on flat ground Friday to test it, but Mattingly said there was "enough of a feeling in there" that Greinke knew a bullpen session on Saturday would be a mistake.
Mattingly has resisted naming who would pitch the two Australia games against the D-backs, saying the club would prepare Clayton Kershaw, Greinke, Hyun-Jin Ryu and Dan Haren to make the trip just in case somebody was injured.
Now it looks like Kershaw and Ryu will be the starters, if both stay healthy.
Ken Gurnick is a reporter for MLB.com. This story was not subject to the approval of Major League Baseball or its clubs.