Vanderbilt's Beede to size up Stanford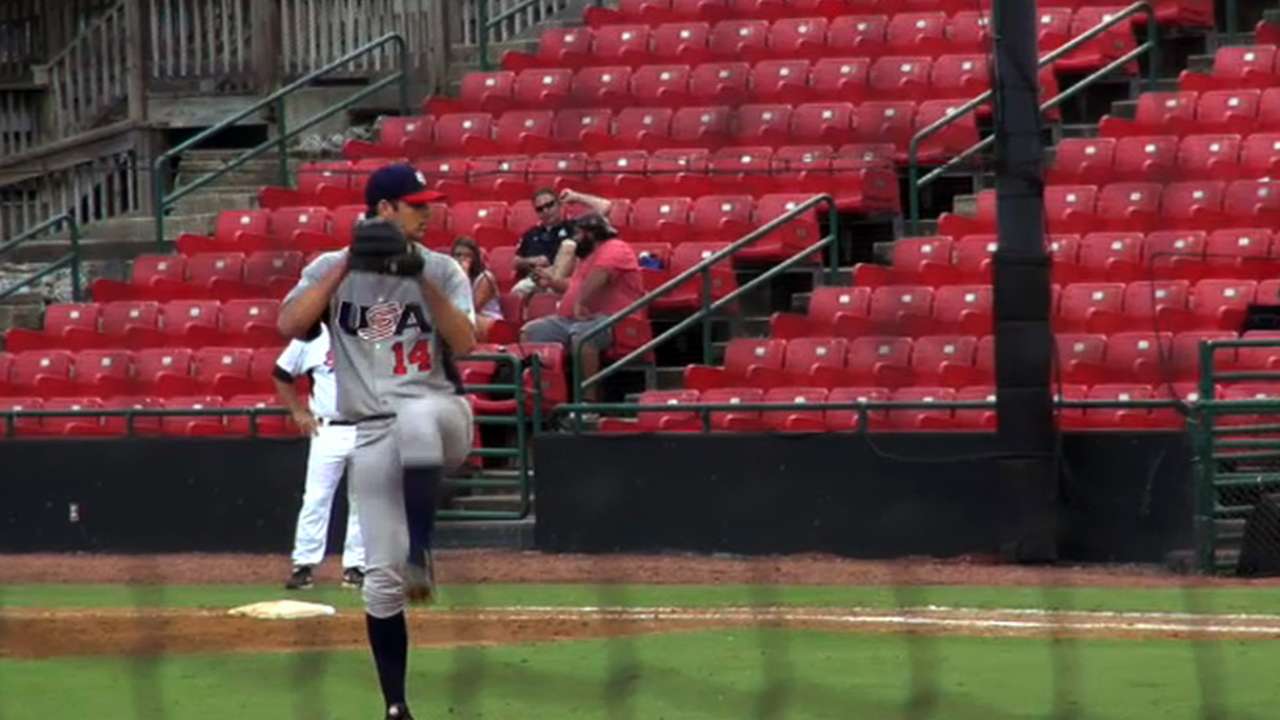 The spotlight has been on right-hander Tyler Beede since he chose to attend Vanderbilt rather than sign with the Blue Jays after they took him in the first round of the 2011 First-Year Player Draft. He has handled the pressure well and entered the season ranked No. 6 on MLB.com's Top 50 Draft prospects list.
Beede has begun his all-important junior season in impressive fashion. In his first two starts, he struck out 18 batters and allowed just two hits and two walks in 11 innings. But this weekend he will face his stiffest competition yet as Stanford visits Vanderbilt for a three-game series.
The Cardinal enter the weekend at 4-4, and their lineup is not as imposing as it was last year, when four position players were drafted, including Mariners second-round outfielder Austin Wilson. But Beede will still be challenged by players like juniors Alex Blandino, Danny Diekroeger and Austin Slater.
Beede will hope for a better result than he produced in his college debut at Stanford in 2012. He allowed nine runs (though four were unearned) in 4 1/3 innings in a 9-5 loss.
Teddy Cahill is a reporter for MLB.com. Follow him on Twitter at @tedcahill. This story was not subject to the approval of Major League Baseball or its clubs.