Dodgers, D-backs taking different approaches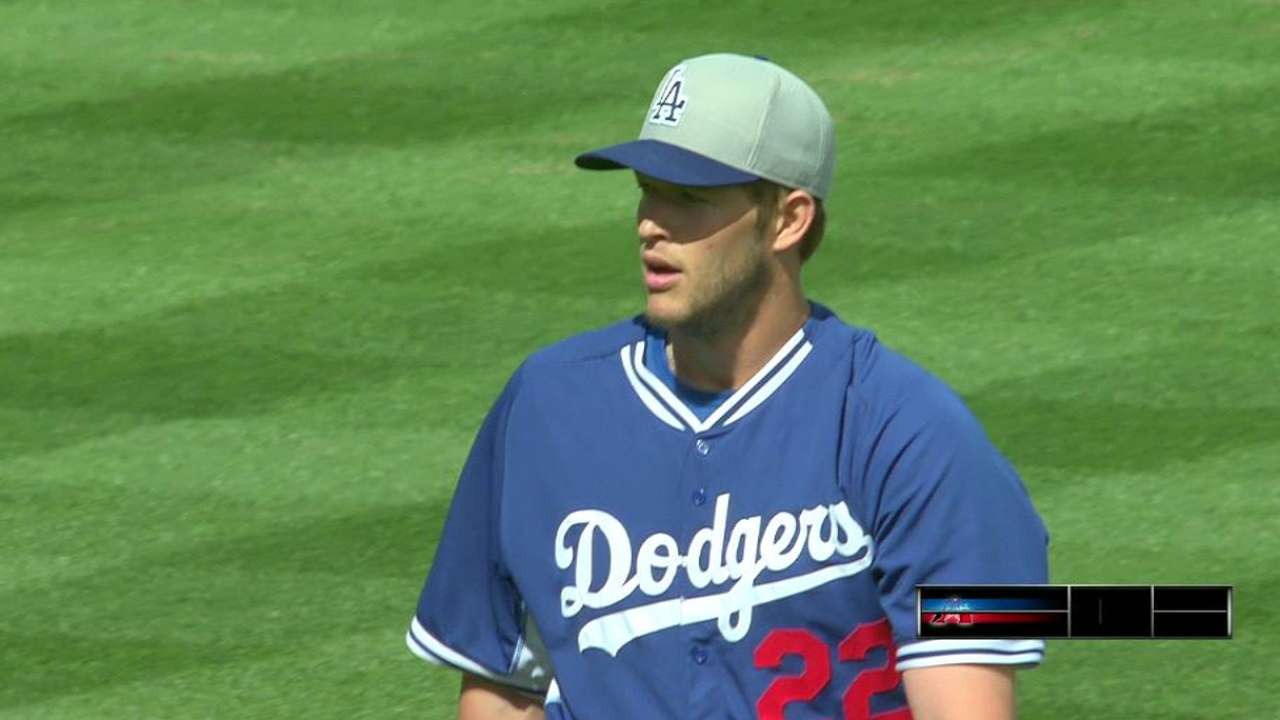 GLENDALE, Ariz. -- The Dodgers and D-backs are deploying different strategies in preparing their starting pitchers for the March 22-23 Opening Series in Australia.
While neither club has announced who will start those two games, Arizona No. 6 starter Randall Delgado went 3 2/3 innings and 60 pitches against the Dodgers and No. 2 starter Bronson Arroyo pitched three innings in a split-squad game against the Cubs on Thursday after No. 5 starter Brandon McCarthy pitched four innings on Wednesday against the Dodgers.
By contrast, Clayton Kershaw pitched two innings, plus 15 pitches in the bullpen afterward, on Wednesday against Arizona. Zack Greinke was scheduled for the same workload on Thursday against the D-backs, only to leave after four pitches with a mild strain of the right calf.
Arizona's pitching strategy, which utilized multiple simulated games and bullpen sessions, was influenced by new pitching consultant Dave Duncan, who is working with new pitching coach Mike Harkey. The Dodgers' strategy, with live batting practice and bullpen sessions, is the work of pitching coach Rick Honeycutt, who pitched for Duncan in Oakland and St. Louis. Honeycutt often refers to the influence of Duncan in his coaching style.
The Dodgers are on a five-day rotation, so Hyun-Jin Ryu gets his first start Friday, Dan Haren on Saturday and Josh Beckett on Sunday. Paul Maholm might pitch Sunday, but he has been in catch-up mode after missing a few days with elbow tenderness.
Ken Gurnick is a reporter for MLB.com. This story was not subject to the approval of Major League Baseball or its clubs.