Arroyo, Montero begin acclimation process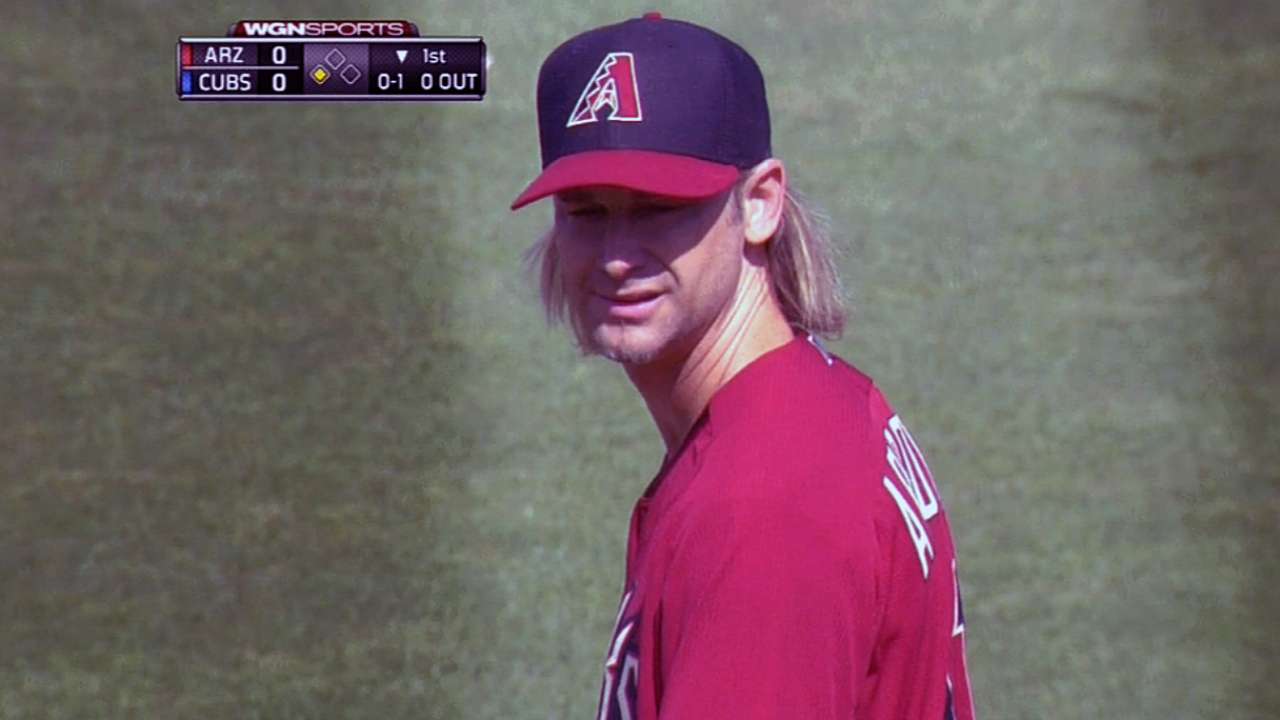 MESA, Ariz. -- Bronson Arroyo allowed two runs (one earned) on three hits over three innings in his D-backs debut, a 5-2 loss the Cubs on Thursday.
"About as it usually does," Arroyo said when asked how he felt. "A little bit like a fish out of water. You're trying to get comfortable. You're trying to figure some things out. It felt pretty average, not horrible, not great. And you're trying to throw strikes and just get a feel for your body get your legs underneath you, see how that extra stride length feels and making sure things aren't hurting you or killing you too bad and just try to build on that."
Another key was allowing starting catcher Miguel Montero to get a firsthand look at Arroyo's pitches.
An example of Montero's unfamiliarity with Arroyo came with two outs in the third when Montero was unable to hang on to a strike-three breaking ball. That allowed Luis Valbuena to reach first, and he scored one batter later on Starlin Castro's double to the right-center-field gap.
"It was a bit about him seeing my style," Arroyo said. "That strike three that got away, he hadn't seen my breaking ball be that sweepy. So those are the type of things that he needs to see so that doesn't happen more often."
Arroyo is slightly behind the other Arizona starters, because he signed as a free agent a few days after camp opened. While Brandon McCarthy was able to throw four innings and 52 pitches in Wednesday's opener, Arroyo threw 43 pitches over his three.
"I felt like I was pretty tired there in that last inning, especially after those last two hitters," Arroyo said.
Steve Gilbert is a reporter for MLB.com. Read his blog, Inside the D-backs, and follow him on Twitter @SteveGilbertMLB. This story was not subject to the approval of Major League Baseball or its clubs.