Duffy's first outing gets mixed results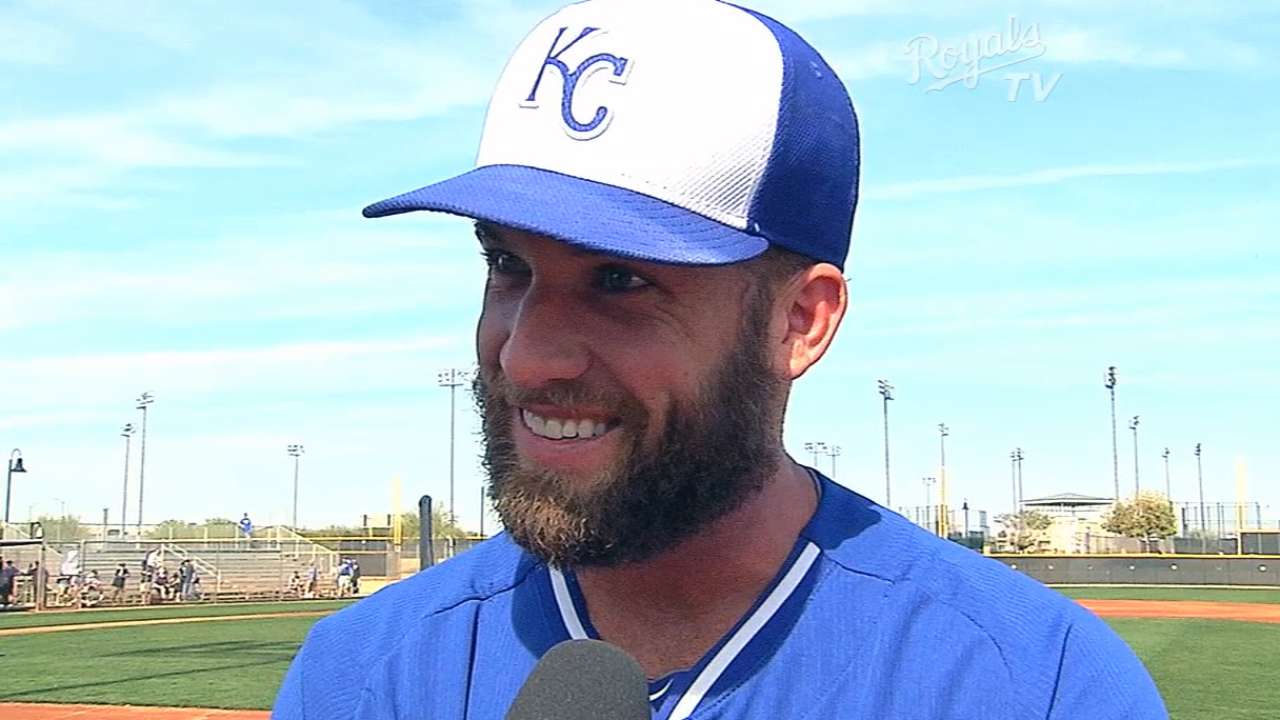 SURPRISE, Ariz. -- Left-hander Danny Duffy's first outing had pluses and minuses. In one inning, he gave up three hits and two runs. His next inning was 1-2-3 perfect and he finished the afternoon with four strikeouts.
"The second inning was my best inning but I felt really good throughout," Duffy said after Kansas City's 11-7 loss to Texas on Thursday.
Duffy started out with a strikeout of Elvis Andrus but then surrendered a home run to Prince Fielder in his second at-bat for the Rangers. He hit a rocket to right field.
"My mindset in that at-bat was if I could get in on him, I could get in on anybody because he's a tremendous hitter, he's great with an inside pitch," Duffy said. "I tried to get in there and break his bat and I got a little too fastball-happy and it happens."
Starter Bruce Chen whizzed through the first inning and then gave up two runs in the second on four hits mixed with an error.
"Bruce went out today in the first inning and really commanded the ball well," manager Ned Yost said. "He went out in the second inning and was throwing a lot harder than he was in the first inning and ended up giving up two runs on four hits."
Left-hander Donnie Joseph struck out the side in the fifth inning, taking up where he left off last spring when he had 14 strikeouts in 10 innings.
Dick Kaegel is a reporter for MLB.com. This story was not subject to the approval of Major League Baseball or its clubs.