Yost focuses on positive start at the plate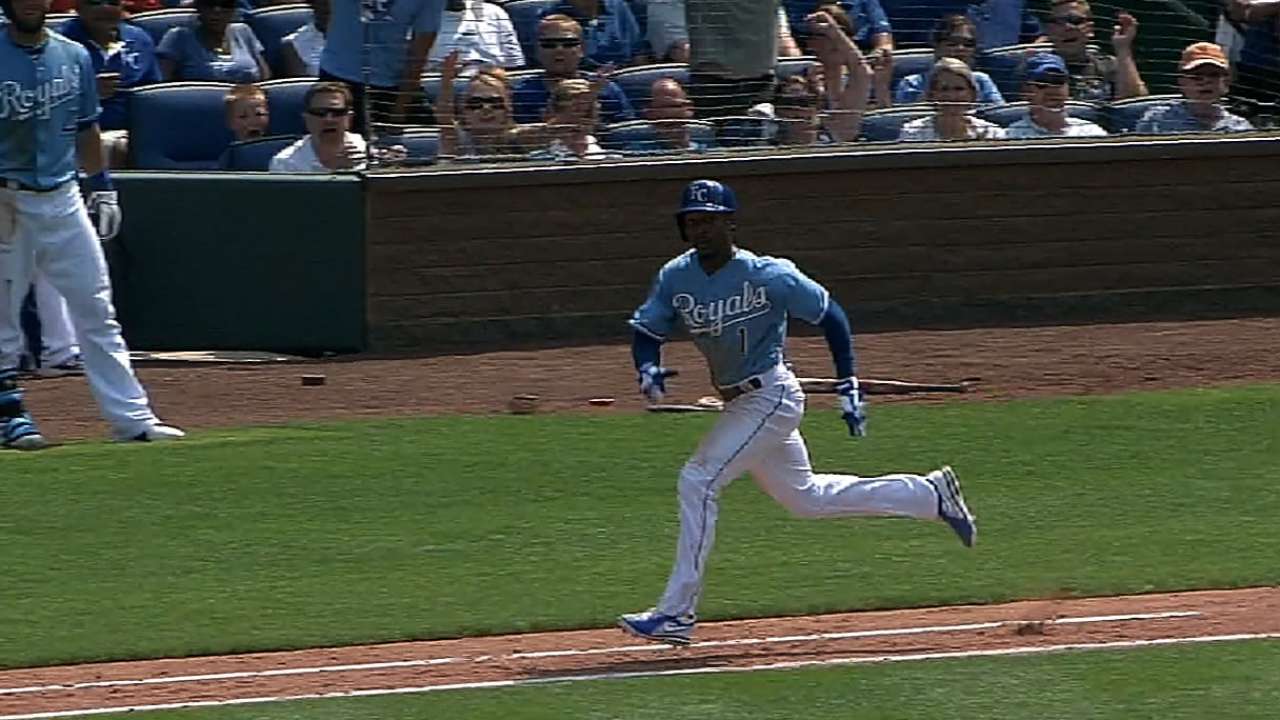 SURPRISE, Ariz. -- A baseball classic it was not. The Royals' 11-7 loss to the Rangers in the first Spring Training game on Thursday included a total of nine errors by the fielders and 25 hits given up by the pitchers.
So Royals manager Ned Yost, looking past his own team's four errors and 14 hits surrendered, latched onto a more favorable department -- hitting.
"We got through it. We had some good at-bats. I thought (Danny) Valencia had some good at-bats, (Justin) Maxwell some good at-bats, (Jarrod) Dyson some great at-bats," Yost said. "A little first game rustiness I would think, especially on the pitching side."
Valencia, a backup infielder, and Maxwell, a backup outfielder, each had one of the Royals' two home runs. Dyson, also a backup outfielder, had a double and a walk.
The Valencia blast came off a left-hander, Ryan Feierbend.
"I actually missed the swing because it was so quick -- boom. I just heard the crack of the bat and the ball flying," Yost said. "And he smoked it the second time up -- a line drive to shortstop, he hit that ball right on the nose, too."
Maxwell hit a two-run shot, also to left, against right-hander Justin Germano. He had two hits and so did infielders Johnny Giavotella and Jason Donald.
Although the new top of the batting order, Nori Aoki and Omar Infante, went a collective 0-for-5, Yost is not at all concerned at this early stage of camp.
"We're just trying to get them into a flow of the game. The first two weeks you really don't do too much evaluating and your evaluation process comes more in the last two weeks of Spring Training," he said. "But we pretty much know what we have in those guys and we're just working to get them in game shape."
Two of the Royals' errors were by Pedro Ciriaco, filling in for shortstop Alcides Escobar, who is away for the birth of his son.
"But, again, these fields are hard and they're fast and that happens in Arizona. That's not a major concern," Yost said.
In addition to the hitting, the skipper found one other positive point -- nobody got hurt.
"The good sign is we got through the game and everybody's healthy and ready to play tomorrow," he said. "That's a good sign."
Dick Kaegel is a reporter for MLB.com. This story was not subject to the approval of Major League Baseball or its clubs.