Cain, nine others agree to contract terms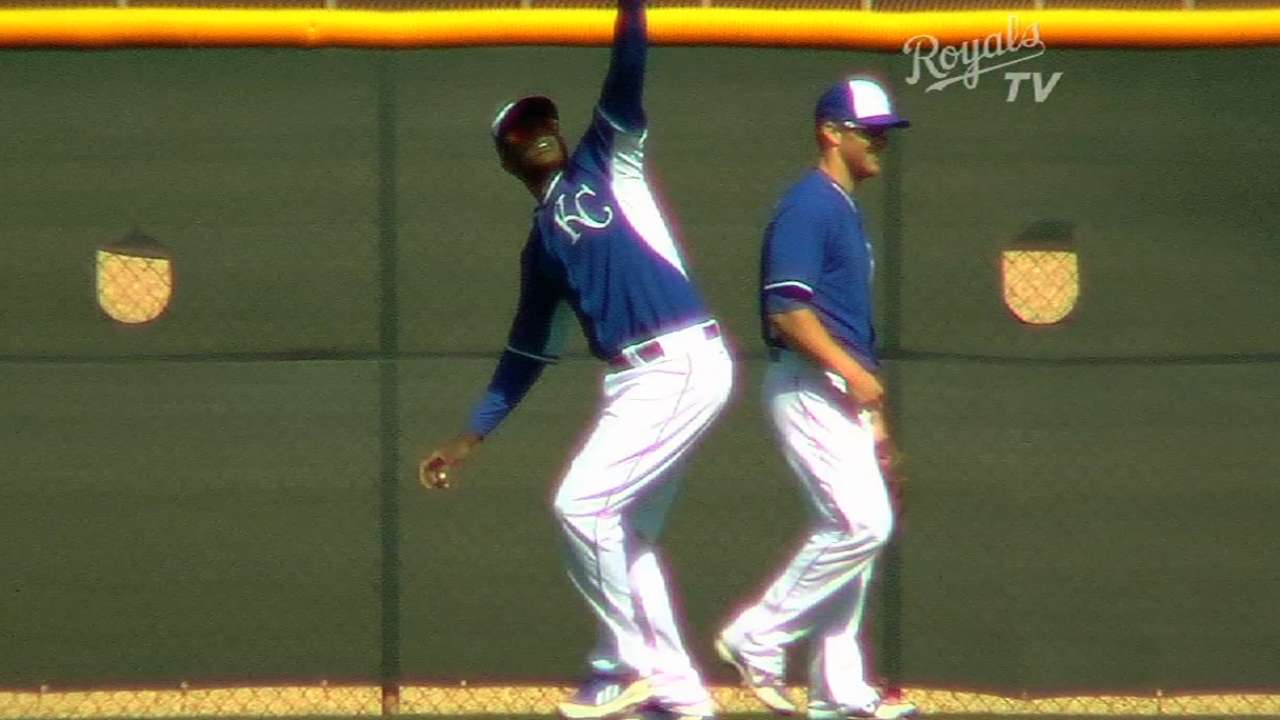 SURPRISE, Ariz. - Center fielder Lorenzo Cain was among 10 Royals who agreed to contract terms on Thursday. He had the highest salary at $546,000.
Outfielder Jarrod Dyson signed for $530,000 and infielder Pedro Ciriaco for $513,500. Others were pitchers Francisley Bueno, $504,500; Donnie Joseph, $501,200; Yordano Ventura and Chris Dwyer, $500,500 each; and infielder Christian Colon and pitchers John Lamb and Michael Mariot, the Major League minimum of $500,000 each.
Dick Kaegel is a reporter for MLB.com. This story was not subject to the approval of Major League Baseball or its clubs.