Johnson: Teaming with Jeter is amazing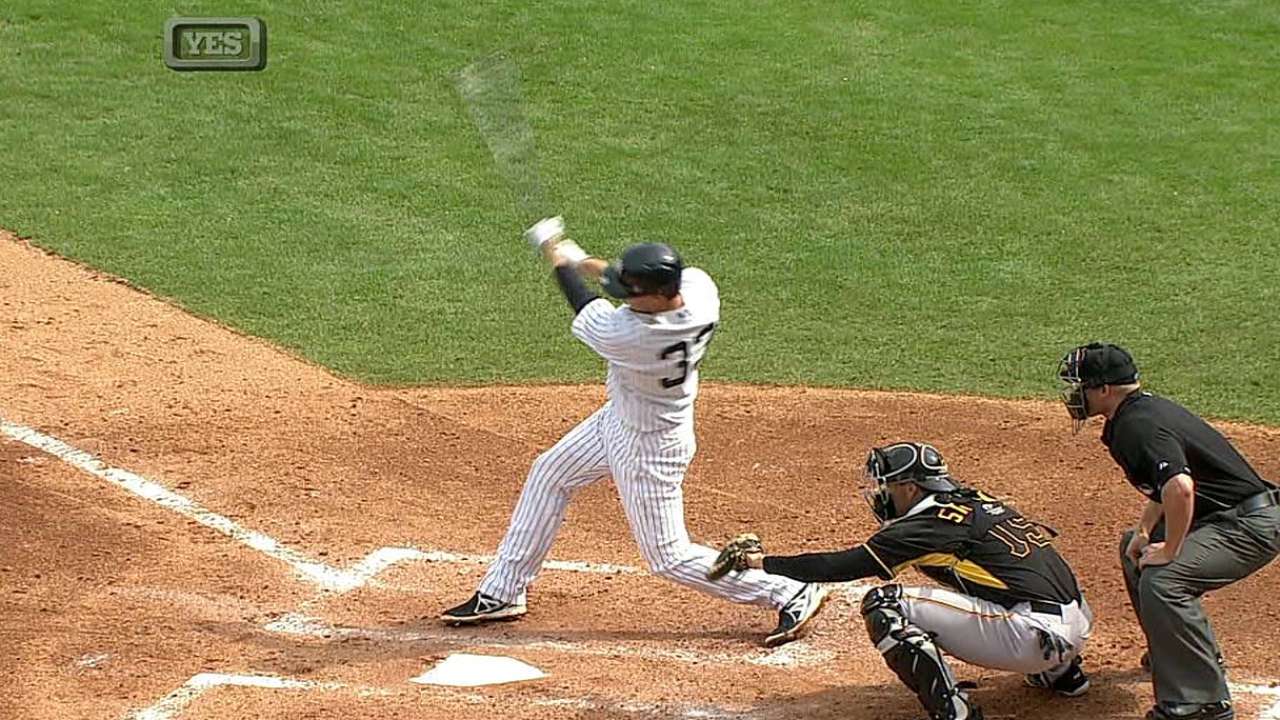 TAMPA, Fla. -- When Derek Jeter was on these same fields in the spring of 1996, convincing Yankees officials that he was a starting shortstop, Kelly Johnson was an eighth-grader at Westwood High School in Austin, Texas.
So as Jeter took the field for his final spring home opener nearly two decades later, Johnson said that it was a surreal moment to turn his head left and realize that he was playing third base with Jeter at shortstop.
"I was in high school watching these guys step out on the field for the first time. I was their biggest fan," Johnson said. "I'm watching everything they do, Derek absolutely included. To be playing next to him and being on the same team is pretty amazing."
Johnson said that he was a shortstop in high school, so he paid close attention to all of the young shortstops around the league -- Jeter, of course, as well as players like Alex Rodriguez and Nomar Garciaparra.
"Anybody that plays for the Yankees, you know who they are, even if you're not a fan," Johnson said. "When he was a rookie, you were definitely aware of Derek Jeter. Remember, that was also when all the other big-time shortstops, that was the big thing."
Johnson said that as an opponent, Jeter always made time to say hello to players on the other team, even rookies with only a few days of big league service under their belts. Johnson said that he has already learned that Jeter seems to be even more fun as a teammate.
"It's a long year. He keeps it light and has fun," Johnson said. "You can tell that this is where he's wanted to be his whole life. It really shows."
Bryan Hoch is a reporter for MLB.com. Follow him on Twitter @bryanhoch and read his MLBlog, Bombers Beat. This story was not subject to the approval of Major League Baseball or its clubs.