Sale matured through last season's adversity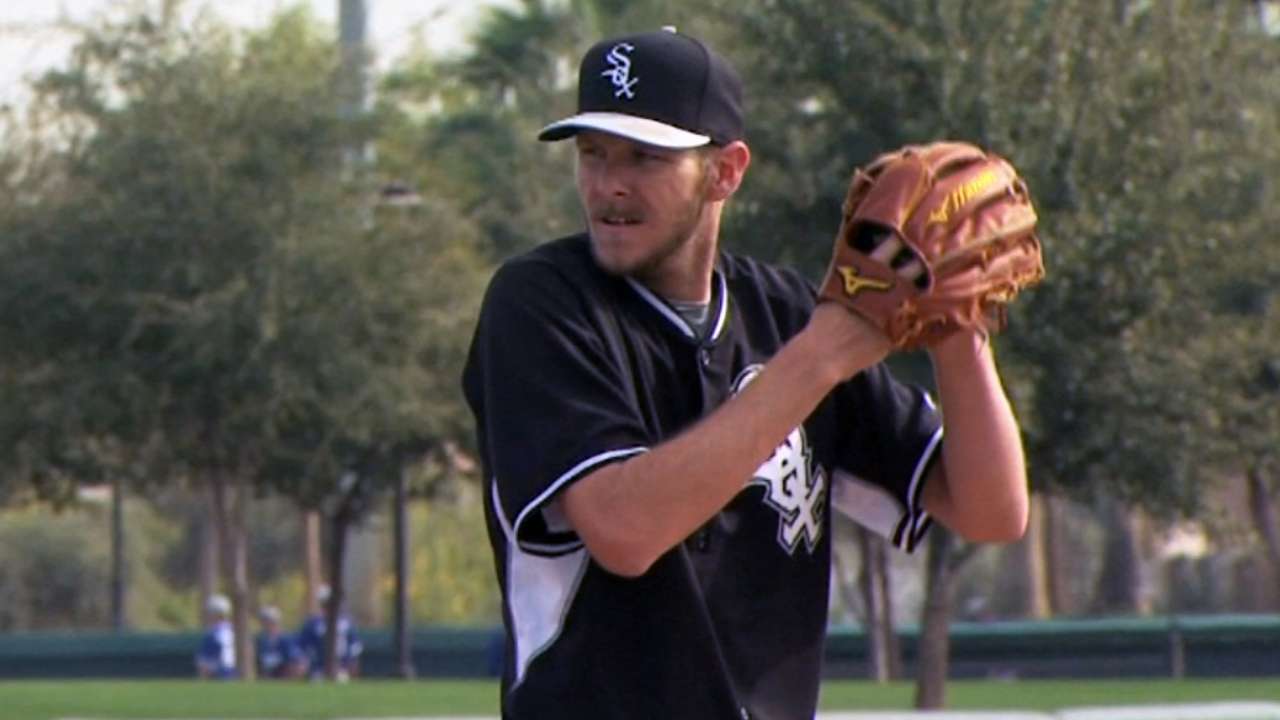 GLENDALE, Ariz. -- Chris Sale has the top-notch statistics to prove he knows a thing or two about pitching. But the trying White Sox season in '13, as well as the third-worst run support in the Majors, taught the southpaw a little bit more about competing.
"You're talking about always pitching in close ballgames, having to deal with a little adversity, but at the same time I feel like I was becoming a better teammate because of that," said Sale, who will start Friday's Cactus League opener against the Dodgers. "If I went out there and got beat up for six or seven runs, something like that, I don't have to come in here and apologize to those guys because they know I was going out there and doing everything I could.
"Just on the flip side, if someone makes an error, drops a fly ball or does this and that, there were times people were coming up to me saying, 'Hey, we messed you up on that one.' I know you're doing everything you can for me out there, and it's all I can ask.
"Kind of the bottom line was I'm not going to come in here and get mad at someone for giving everything they've got and not getting the results because the results are what they are," Sale said. "If you put in the effort, you can't help the outcome."
Scott Merkin is a reporter for MLB.com. Read his blog, Merk's Works, and follow him on Twitter @scottmerkin. This story was not subject to the approval of Major League Baseball or its clubs.