Ventura maintains consistency through ups and downs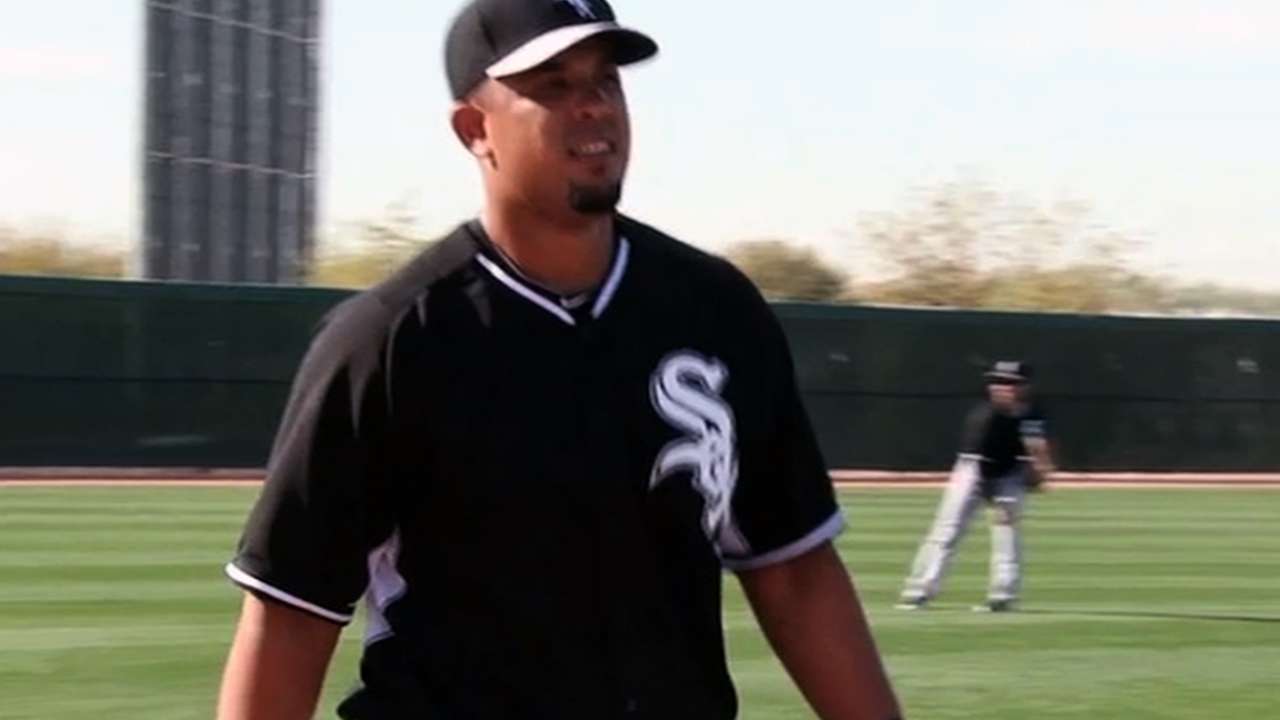 GLENDALE, Ariz. -- A 99-loss season wore on manager Robin Ventura just as it did his players. But aside from dealing with some new player additions, Ventura hasn't changed his managerial style and didn't really change during the troubled times of '13.
"Nobody likes losing, and I'm no exception to that," Ventura said. "It does wear on you, but it's my job to kind of keep going, doing my job and making sure people are focused on the right things and approaching things the right way like this organization wants.
"That's part of my job, so I have to be able to put that part aside. Even though it's wearing on you, you still have to do your job, stand up in front of everybody, take your hit and keep going."
Chris Sale put the blame for last season squarely on the players and not their manager.
"As many nice things as everyone said about him in 2012, everyone was dogging him [last season]," Sale said. "He didn't throw one pitch. He didn't make one swing of the bat. He didn't make an error, nothing. It was hard for us to sit there and watch him take the flack for stuff we were doing."
Scott Merkin is a reporter for MLB.com. Read his blog, Merk's Works, and follow him on Twitter @scottmerkin. This story was not subject to the approval of Major League Baseball or its clubs.