Husky has his day against Pedroia, Ortiz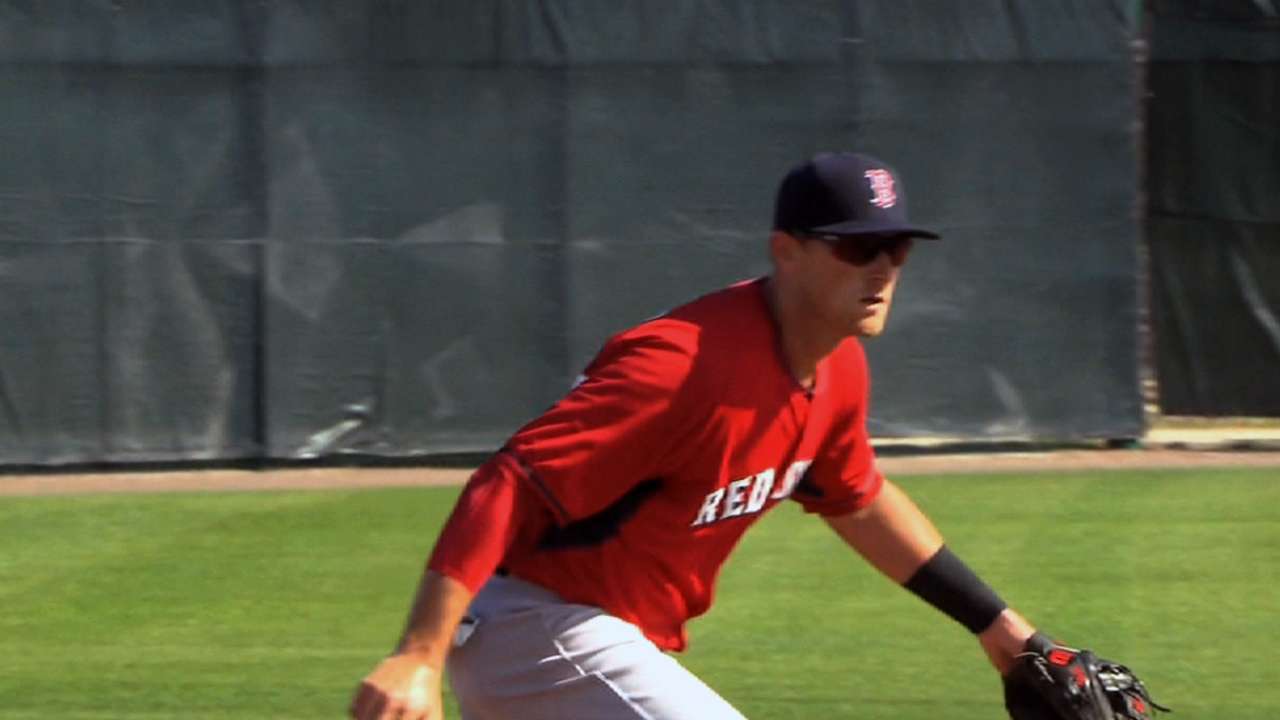 FORT MYERS, Fla. -- Northeastern University lefty James Mulry, a native of West Roxbury, Mass., will have some stories to tell when he gets back to campus in a few days.
In back-to-back at-bats in the third inning of the Red Sox's 5-2 victory on Thursday, the sophomore struck out Dustin Pedroia and David Ortiz, who are arguably the two best players on the Red Sox.
While this would have been a big deal for any college pitcher, the fact that Mulry is a local kid who pitched in high school for Boston Latin probably made it an even more meaningful event.
Pedroia went down looking. Big Papi struck out swinging on a 3-2 breaking ball.
"I was just trying to see if I could get a strike to hit or whatever. He ended up throwing me a nasty breaking ball, whatever it was," said Ortiz. "He can party tonight."
It was mentioned to Ortiz that even college kids are going offspeed to him on 3-2.
"I know," Ortiz chuckled. "It seems like they watch the World Series a lot."
Another reporter noted that Mulry will probably tell people in 50 years that he struck out Ortiz.
"How many years from now? Why that long?" Ortiz said. "He could [celebrate] tonight and say 'I struck out Papi.'"
Trailing the Huskies 2-1 early, the Red Sox rallied back for four runs in the bottom of the sixth to pull out a 5-2 victory in seven innings.
In the second game, the Red Sox defeated Boston College 5-2 behind a three-run double by Travis Shaw. Starter Rubby De La Rosa struck out two in two innings of work.
Ian Browne is a reporter for MLB.com. Read his blog, Brownie Points, and follow him on Twitter @IanMBrowne. This story was not subject to the approval of Major League Baseball or its clubs.