Renteria anticipates variables to new replay system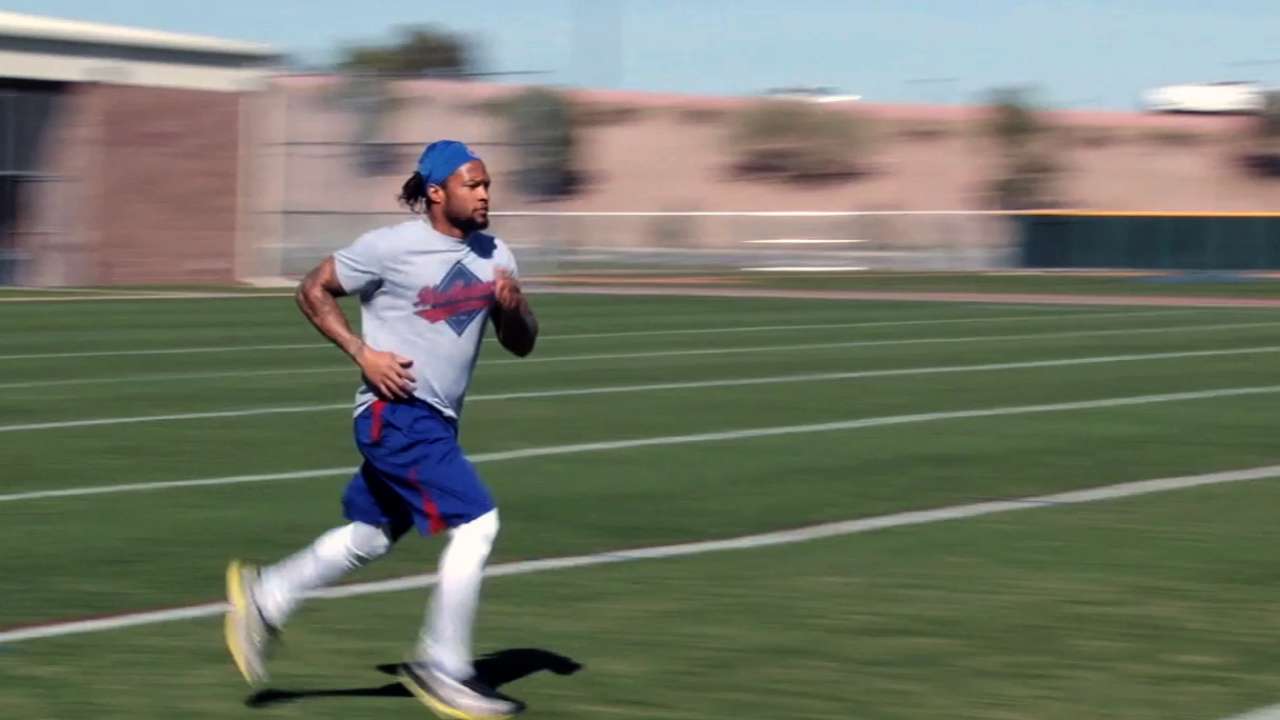 MESA, Ariz. -- The new instant-replay system in baseball will still likely result in some disagreements this season.
Asked if managers will still be ejected even with the addition of the review system, in which managers can throw flags to challenge a call, the Cubs' Rick Renteria said, "Absolutely."
"I don't think [ejections] are going to stop," Renteria said Thursday. "There are so many other things that you can still go out and argue. They'll see the video, whether it's conclusive or inconclusive, and there's nothing more you can do. There are other things -- you can still complain about balls and strikes. There are various things that you can still do that will probably get you ejected."
Teams will have seven or eight games this spring to test the challenge system.
"If my eyes tell me I should challenge something, I'm going to challenge," Renteria said. "It's not necessarily that I'm going to take every opportunity to challenge every single play because I can."
He's hoping managers avoid frivolous challenges on calls, saying there should "be a purpose."
Of course, managers may argue, then challenge.
"You can discuss," Renteria said. "I'm assuming any umpire at any particular point, once he gets tired of you lipping off, he can ask you to go challenge or go sit down. Those are things that I think are organic and developing and that everyone will have to develop a feel for."
The Cubs also are still determining whether they'll designate someone to monitor the game and provide Renteria feedback as to whether to challenge a call.
"The whole point is to try to get a call right and hopefully not delay the game," Renteria said. "Everybody talks about the delay-of-game aspect, and there are many things that delay a game. We can be ready to go and we're still off camera, and they say, 'OK, wait a minute, five more seconds.'"
Carrie Muskat is a reporter for MLB.com. She writes a blog, Muskat Ramblings, and you can follow her on Twitter @CarrieMuskat. This story was not subject to the approval of Major League Baseball or its clubs.