Hamilton making pitchers work from leadoff spot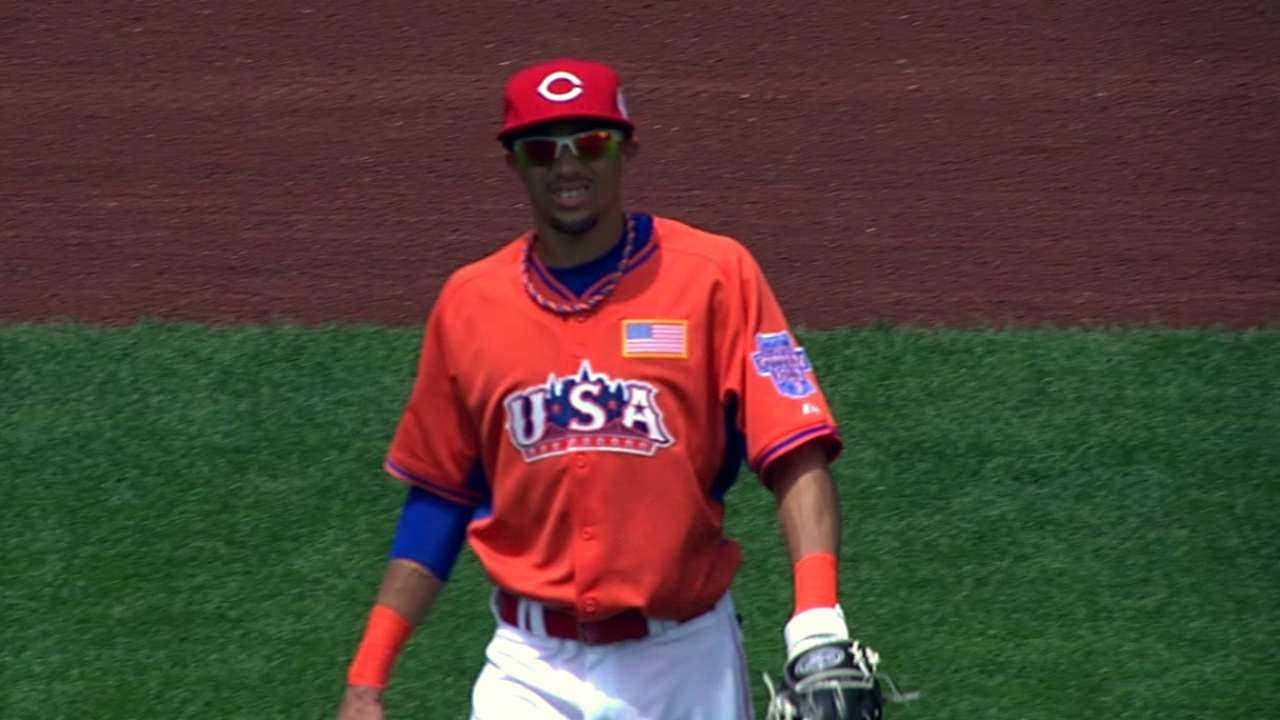 GOODYEAR, Ariz. -- Through two games this spring, Reds center fielder Billy Hamilton has shown the havoc he is capable of creating for opponents from the leadoff spot.
In his first plate appearance Wednesday vs. the Indians, Hamilton battled for 10 pitches, with a few foul balls, before drawing a walk. Before the next pitch, he stole second base and took third on catcher Yan Gomes' throwing error.
"My main thing is to work the count the first at-bat, at least, and make the pitcher work a little bit," Hamilton said Thursday morning. "You don't want to just go up there and get out on the first pitch. I felt like I did a good job to make him work a little bit. I've been working on that -- making contact and fouling balls off, which I haven't really done in the past."
On Thursday against Cleveland, Hamilton again worked a full count against Justin Masterson and lined a sharp single into left-center field. Shortstop Mike Aviles then rushed a cutoff throw behind Hamilton to first base that went into the seats for a two-base error.
Hamilton didn't score from third base after either sequence. If he keeps applying pressure, the odds will eventually be in the Reds' favor.
"My job is to get on base and get into scoring position for these guys and have them drive me in," said Hamilton, who was 1-for-2 before exiting in the fifth inning Thursday. "If I can get to third on one pitch, that's pretty good."
Mark Sheldon is a reporter for MLB.com. Read his blog, Mark My Word, and follow him on Twitter @m_sheldon. This story was not subject to the approval of Major League Baseball or its clubs.