New collision rule hard to train for in drills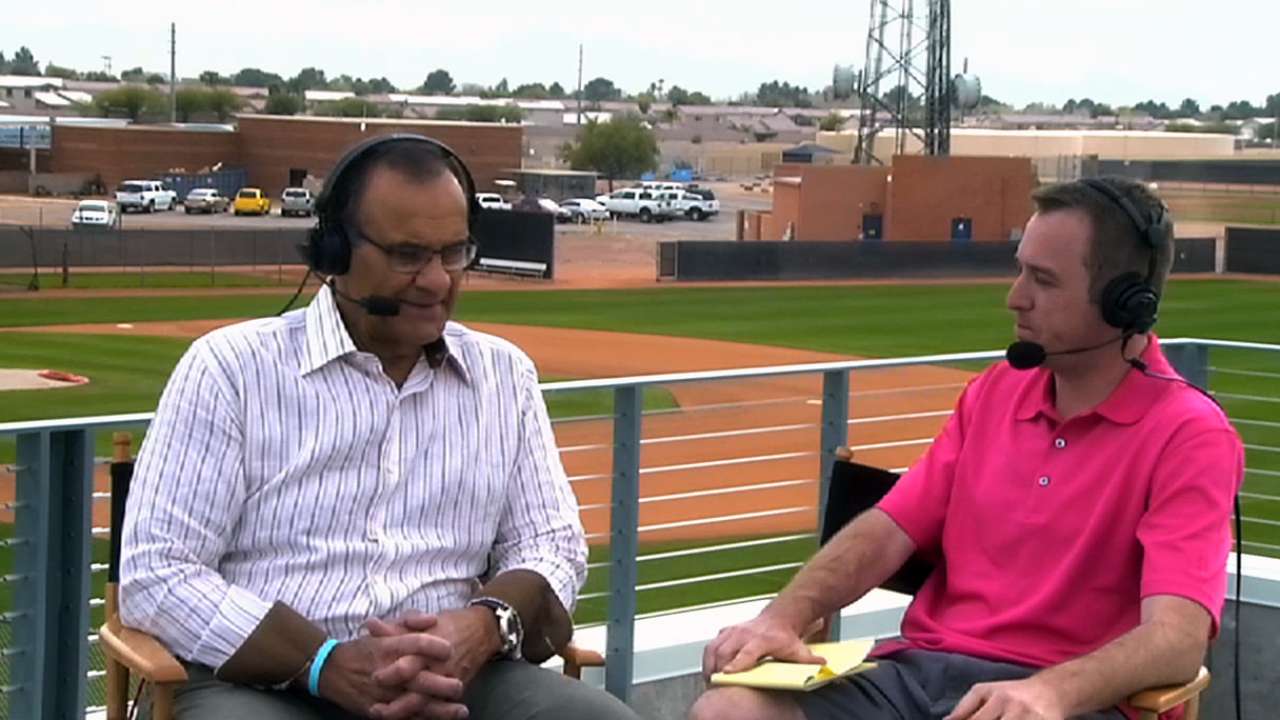 GOODYEAR, Ariz. -- Indians manager Terry Francona does not plan on adding any spring drills in the wake of the new experimental rules for home-plate collisions. Francona feels it is too hard to simulate the kind of plays that the rules cover.
"You can't practice sliding into the plate," Francona said Thursday. "Guys would get killed. We do it on a mat, but you can't do that. I don't know how you could. That's why it's so difficult, because it's going so fast. And it's happening from angles that you may only see once.
"So, [the players] just need to understand the rule, and then play the game."
Rule 7.13, which was announced by Major League Baseball and the MLB Players Association on Monday, says that catchers are not allowed to block home plate without the ball in hand. It also states that runners must not deviate from their path to the plate in order to initiate contact with the catcher.
During a meeting Thursday morning with Joe Garagiola Jr., Major League Baseball's executive vice president of baseball operations, and MLB umpire supervisor Steve Palermo, Francona had the chance to ask questions about some of the gray area that exists within the new guidelines.
The meeting helped Francona determine how to approach the rule with his players.
"We explained to [the catchers] that they have to let the runner have a piece of the plate," Francona said. "If you don't, you might get some contact. You always need to be prepared for contact anyway, because if you get hit, somebody breaks the rule, but if you break a leg that doesn't help. It's really pretty similar to how it's always been, but you need to give a lane to the guy trying to score so he'll slide.
"We're going to instruct our players to slide. I think over the course of the year, we'll be better off doing that. It takes out all the ambiguity. Nobody can say we ran somebody over. We're not going to lose a run late, and I think we'll be better off for it."
Jordan Bastian is a reporter for MLB.com. Read his blog, Major League Bastian, and follow him on Twitter @MLBastian. This story was not subject to the approval of Major League Baseball or its clubs.