Nats getting used to new home-plate collision rules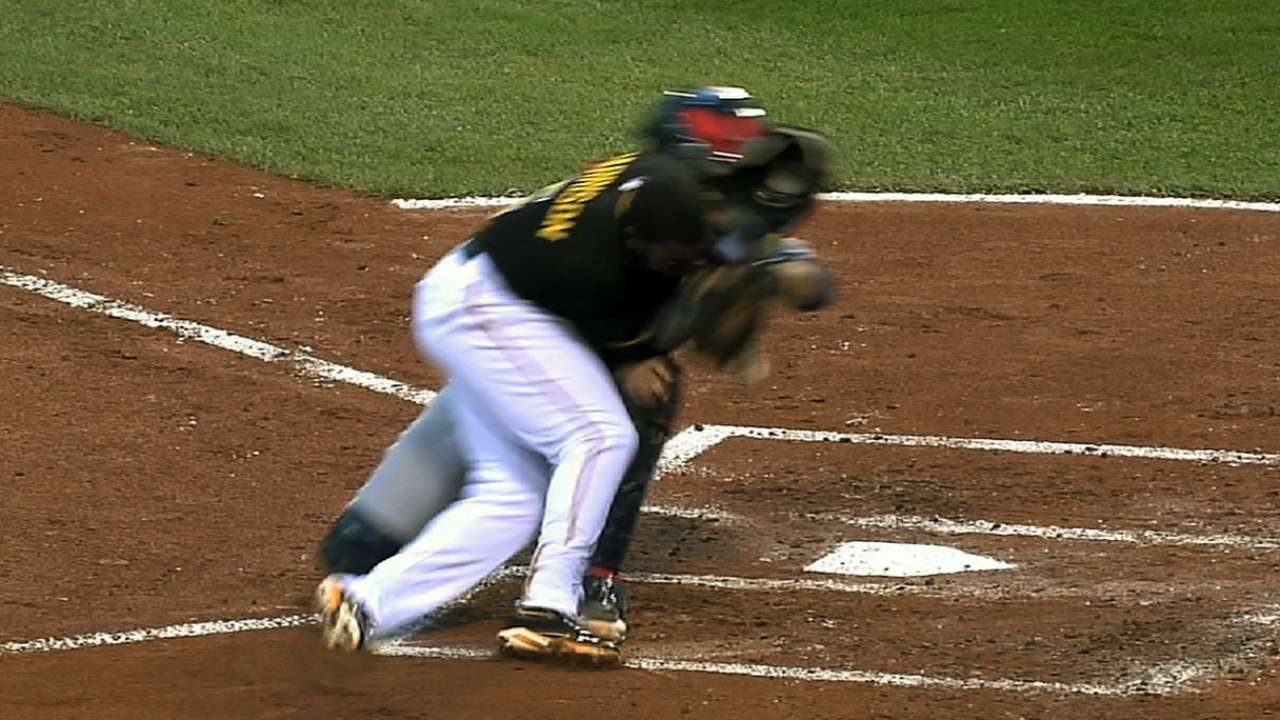 VIERA, Fla. -- On the Nationals' last day of workouts before their Grapefruit League opener Friday, a group of coaches and catchers spent some time on the field at Space Coast Stadium, going over the new Major League rules regarding home-plate collisions.
Introduced on Monday, the new rule is designed to increase player safety by preventing "egregious" collisions between baserunners and catchers. In part, it dictates that runners may not deviate from a direct line to the plate in order to initiate contact, while the catcher may not block his path unless he has the ball. Teams will have the Spring Training season to get used to the rule, the enforcement of which will fall under the judgment of the umpire.
Nats bench coach Randy Knorr and third-base coach Bobby Henley, both former big league catchers, went over some of the finer points during a home-plate session with backstops Wilson Ramos, Jose Lobaton, Jhonatan Solano and Sandy Leon. The group also watched some video earlier in the morning.
"They were talking with us about the position we have to do during the games," Ramos said. "We are a little bit [confused], because that new rule, for a catcher, we have to block the plate. We don't want that guy to score easy. But right now, the new rule helps the catcher a lot. We need to be out of the runner's line. That's the new rule and we will have to do that."
Ramos feels he still needs to learn more on the topic. It would help if the situation comes up during Grapefruit League play, because as Ramos pointed out, there often isn't time to think at game speed, and so many variables -- such as where the incoming throw goes -- are unpredictable.
"It moves a little fast at that point," manager Matt Williams said. "But understanding the rule and applying it in a walk-through practice is the first step. And then certainly in their fielding practice and their drills and then in the games. It's a new rule for everybody, so everybody has to adhere to it and practice it as well."
Andrew Simon is a reporter for MLB.com. Follow him on Twitter @AndrewSimonMLB. This story was not subject to the approval of Major League Baseball or its clubs.