Archer tosses live BP, practices out of stretch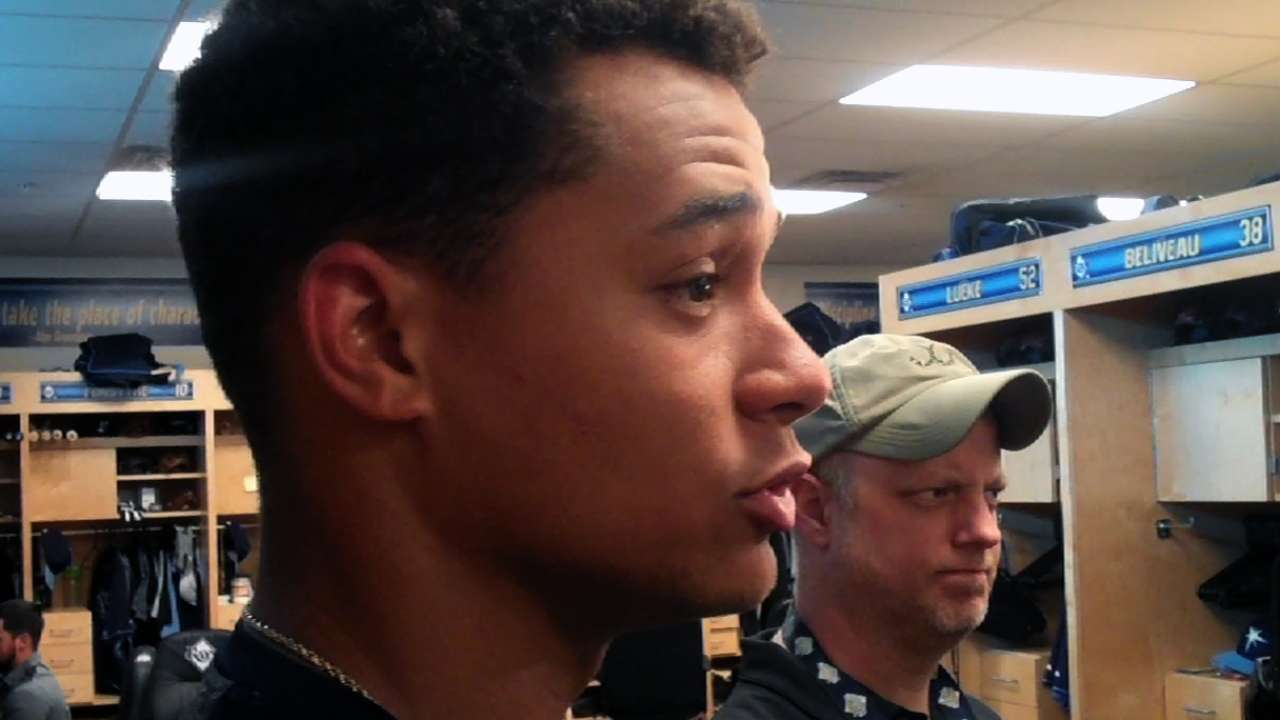 PORT CHARLOTTE, Fla. -- Chris Archer got in his work on Thursday -- throwing live batting practice -- which means he is now on schedule to follow his normal routine.
On Tuesday, the Rays right-hander opted to push back his live BP until Thursday to put him on an every-five-days schedule, which he will be on during the regular season. He will pitch in his first game March 4 in Fort Myers, Fla. against the Red Sox.
Everything went well on Thursday, as Archer seemed pleased with his work.
"I wanted to throw 30 pitches," Archer said. "Simulate some counts and some different situations. I got everything accomplished."
Archer feels as though he is moving toward reaching the goals he discussed at the beginning of camp.
"Solidifying my fastball command and just getting more comfortable using my changeup in any situation," Archer said. "[The changeup] should allow me to have another weapon to throw to lefties or righties."
Archer worked out of the stretch a lot on Thursday.
"I tried to do 50-50, because most of the time you're going to be pitching out of the stretch," Archer said. "I mean, early on, the first batter is the only time you're guaranteed to pitch out of a windup. And plus, I'm trying to be a little quicker [to the plate] to slow the running game. So it was something I was trying to be conscious of as well."
Archer seemed to be on an island while getting in his work on Thursday given the lack of numbers working out with him, though he did have an audience.
"It wasn't weird," Archer said. "It was definitely nice to have the other four starters standing behind the cage. ... I got a lot of positive feedback from them. [Ben] Zobrist gave me a lot of positive feedback. So it was all in all a good day."
Bill Chastain is a reporter for MLB.com. This story was not subject to the approval of Major League Baseball or its clubs.