MLB.com Columnist
Phil Rogers
Rogers Inbox: Will free agents wait for Draft to sign?
MLB.com columnist discusses compensatory picks, the Mets' chances and more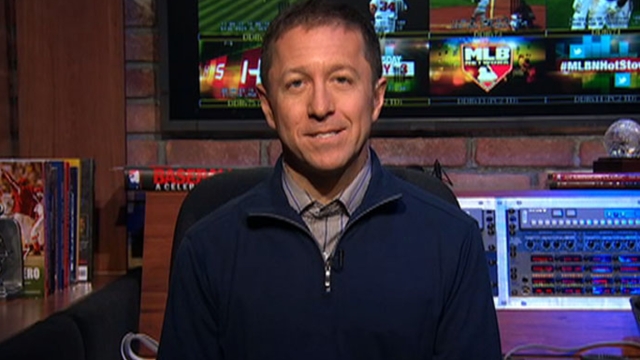 Do you think the last three free agents with compensation will really wait until the 2014 First-Year Player Draft to sign with a team so that team can avoid losing a Draft pick?
-- Thomas A., Hoffman Estates, Ill.
One or two, maybe, but I will be very surprised if all three do. We've seen some pitchers intentionally shorten the season, with Roger Clemens and Roy Oswalt the recent examples, but those guys weren't looking for long-term contracts on the scale sought by Ervin Santana, Stephen Drew or Kendrys Morales. Would there be a viable market for them midseason without the Draft-pick compensation? That seems like an open question. My guess is that at least a couple of these guys follow Nelson Cruz's example and take the best short-term deal they can find and then look for a mulligan at free agency, hopefully without Draft-pick compensation tied to it.
In your career, who would you pay to sit in the stands and watch play?
-- Tom D., Chicago
Hey, Tom. Good to hear from you, as always. Most recently, Mark Buehrle. I loved watching him attack hitters when he was with the White Sox. But the two guys who really jump out are Nolan Ryan (a fellow Texan) and Orlando Hernandez. Their styles of pitching couldn't be more different, but they were both freaks of nature. I'd pay just to watch El Duque go through pregame stretching. His flexibility was crazy. Going back in time, I'd love a second chance to see Mark Fidrych, Fernando Valenzuela and the young Ernie Banks.
Do you think the White Sox will trade Adam Dunn for roster flexibility? Can they keep three first basemen/DHs?
-- Keyvan C., Beverly Hills, Calif.
With Jose Abreu and Paul Konerko on the roster, the White Sox would definitely deal Dunn. But they do value his left-handed power and believe they can find enough at-bats for all three guys. Abreu's performance in Spring Training will determine if the White Sox look to him for 400 plate appearances or 600-plus. If Abreu has a great spring, it could make them more likely to deal Dunn. But by no means do they feel they have to deal him. They would love Dunn to have a big first half and build strong trade interest.
Are the Mets going to make it to the playoffs? Who do you think will win the World Series?
-- Joshua V., Ganado, Ariz.
Wouldn't that be a story? Baseball's a crazy game, so it could happen, with Curtis Granderson winning the 2014 National League MVP Award and Sandy Alderson the Executive of the Year. But I think the Nationals and Braves are far too strong for the Mets to be viewed as contenders. New York's goal has to be a winning season, which would be a major step forward.
Adding Doug Fister to the Nationals' staff makes them more legit than ever. Which of their starters looks the best going into the season?
-- Derrell W., Schaumburg, Ill.
Great rotation. I'll know better in a week or two, after seeing some of them for myself, but with the Grapefruit League getting underway, I'd rate them this way: Jordan Zimmermann (bet the streak), Stephen Strasburg (good feeling for this year), Gio Gonzalez (strong sleeper) and Fister (who will enjoy his move to the NL).
Phil Rogers is a columnist for MLB.com. This story was not subject to the approval of Major League Baseball or its clubs.