Reliever Davis waits for good news on elbow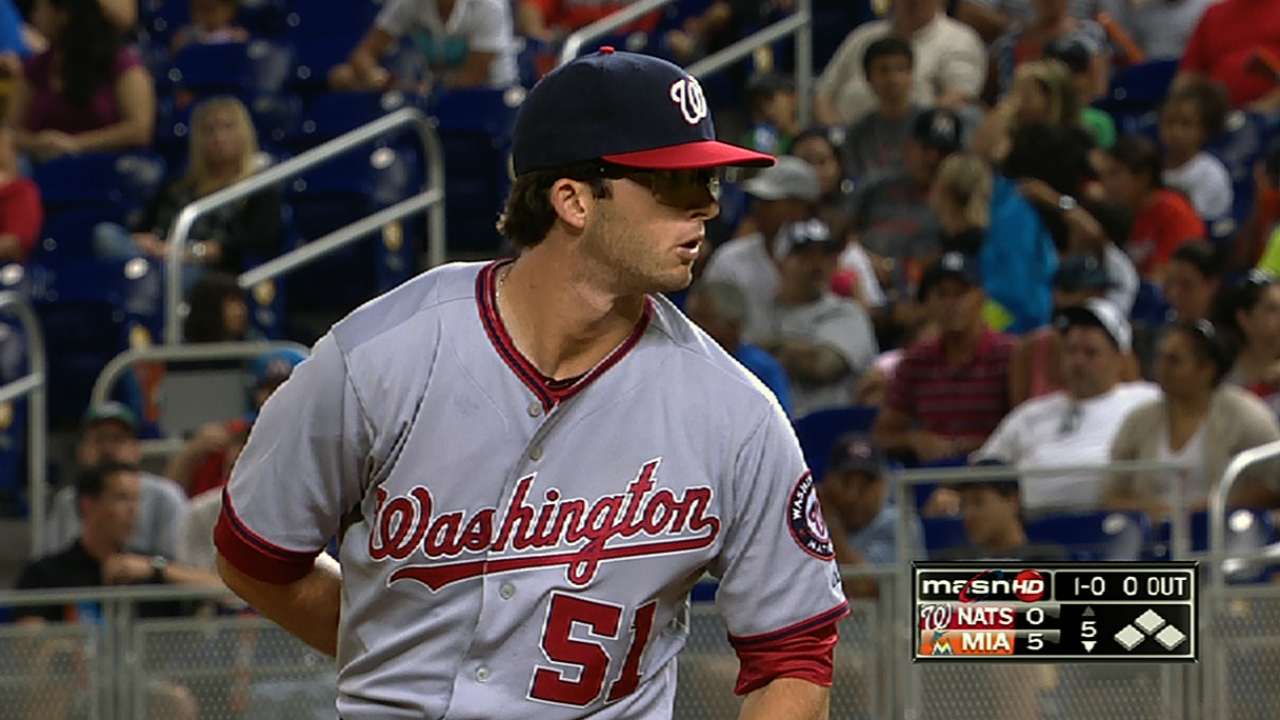 VIERA, Fla. -- It's been a frustrating Spring Training so far for Nationals right-hander Erik Davis, who hasn't delivered a pitch in more than three weeks after experiencing pain in his elbow while starting his winter throwing program.
Diagnosed with an elbow sprain and placed on the 60-day disabled list on Feb. 13, Davis has only been able to work on his conditioning while most of his teammates go through bullpen sessions and live batting practice as the Grapefruit League season approaches. But Davis hopes to get some good news on Saturday, when he will be examined by a doctor.
"Hopefully everything goes well, and I can start throwing, if not Saturday, then in the next few days," Davis said.
Even if the 27-year-old reliever progresses steadily from there and avoids surgery, the injury still will have set him back considerably. Because he hasn't been able to build up his arm at all, he will need to start his offseason program from scratch, and will be doing in March what the rest of the pitchers were doing in February.
Davis first must be able to play catch without a problem, then move on to throwing off a mound and finally facing hitters. He estimates that he won't be ready to join a team until mid-May.
"It's difficult, especially since I'm trying to break in right now and establish myself," Davis said. "I know the window of opportunity is small in a baseball player's career. I had a good offseason, felt good coming into camp, so it's a little frustrating, but at the same time, there's no use crying over spilled milk. I've just got to focus on my rehab, which I've been doing, and make sure I work hard in here and make sure the season isn't a lost season, so I can get healthy at some point and help this team."
Last season, Davis posted a 3.10 ERA in 45 appearances for Triple-A Syracuse, striking out more than a batter an inning. He also earned his first trip to the Majors, throwing 8 2/3 innings for the Nats over multiple stints and giving up three runs on 10 hits, with one walk and 12 strikeouts.
Andrew Simon is a reporter for MLB.com. Follow him on Twitter @AndrewSimonMLB. This story was not subject to the approval of Major League Baseball or its clubs.