McKenry clears hurdle in recovery from knee injury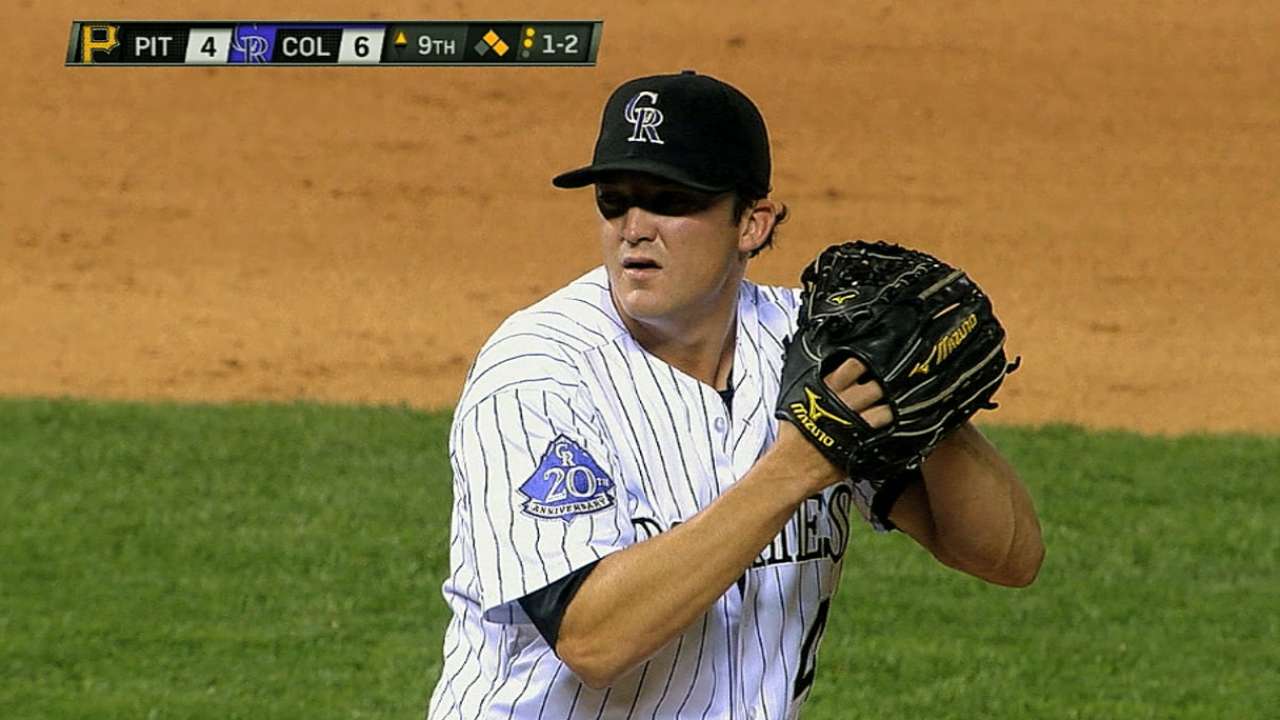 SCOTTSDALE, Ariz. -- Rockies non-roster catching hopeful Mike McKenry passed a milestone when he practiced sliding. It was his first time sliding since July 27, when he suffered a season-ending left knee injury while playing for the Pirates.
The injury occurred when McKenry, who was backup to Pittsburgh's Russell Martin, slid into second to break up a double play. McKenry slid late in that situation, and the injury occurred when his left knee, which folded beneath him, slammed into the bag. McKenry said he had a partial tear before that.
"That was my last hurdle," said McKenry, who was not tendered an offer by the Pirates and signed a Minor League contract with the Rockies on Jan. 16. "I made it."
McKenry, who turns 29 Tuesday, will be in game action for the first time since the injury when the Rockies play their intrasquad game Thursday at Salt River Fields at Talking Stick.
"There's always a little bit of doubt but you've got to overcome that," he said. "People on your side give you a little more confidence, and you try to make small goals and accomplish them."
McKenry made his Major League debut with the Rockies in 2010 but was traded to the Red Sox before the 2011 season and played at Triple-A until he was dealt to the Pirates that June. He is a career .223 hitter with 17 home runs and 64 RBIs in 193 Major League games.
The Rockies came into the spring planning to have Wilin Rosario and Jordan Pacheco as a catching tandem, but McKenry's Major League experience makes him a viable candidate.
Thomas Harding is a reporter for MLB.com. Follow him on Twitter @harding_at_mlb. This story was not subject to the approval of Major League Baseball or its clubs.