Confident Butler welcomes veterans' feedback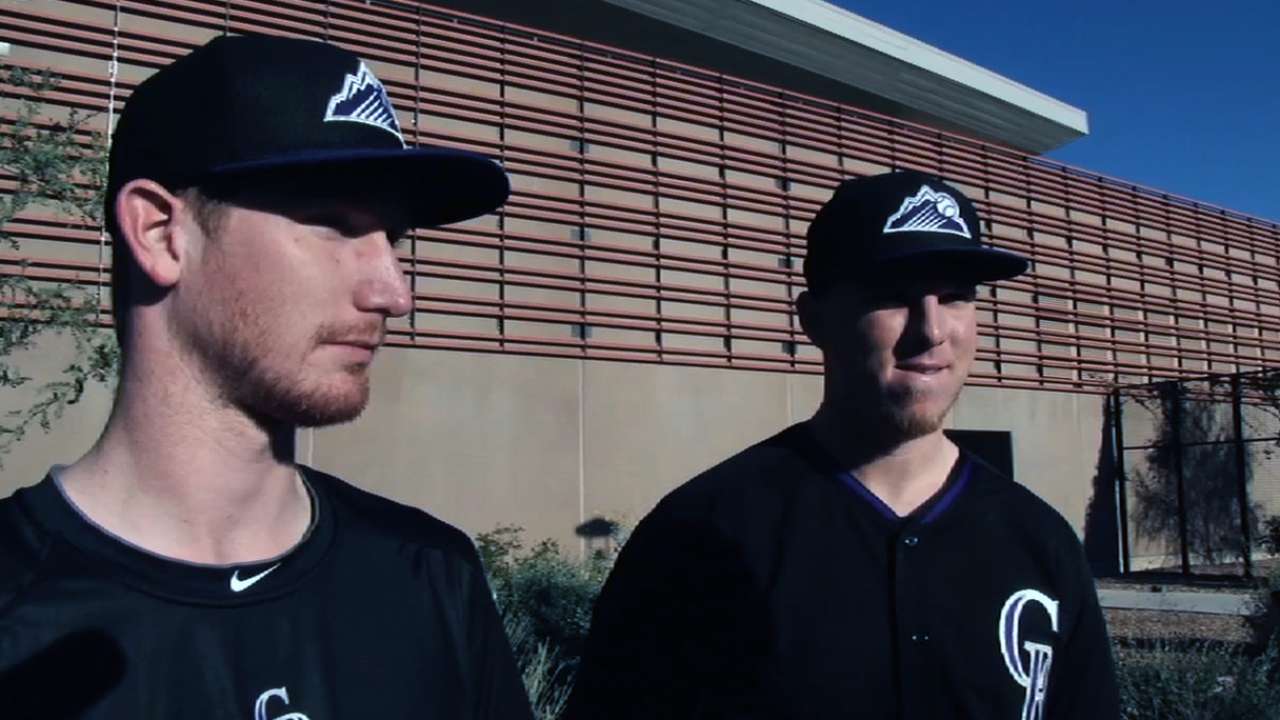 SCOTTSDALE, Ariz. -- Right-hander Eddie Butler, a Rockies supplemental first-round pick in 2012, was feeling the excitement Wednesday, more than 24 hours before Thursday's 1 p.m. intrasquad game at Salt River Fields at Talking Stick.
"I'm stoked, I'm really excited," Butler said. "Especially against big league guys so I can get feedback on what they're seeing, and they can tell me how I can improve."
Butler will be facing Brandon Barnes, who spent most of last season with the Astros, as well as Ryan Wheeler, Jordan Pacheco and Paul Janish -- all with Major League experience. Butler, 22, who had a 1.90 ERA at three Minor League levels last season, will make his Cactus League debut against the D-backs on Monday in a 7:10 p.m. game at Talking Stick. He's scheduled to pitch behind starter Christian Friedrich.
Gray and righty Jon Butler, a fire-balling righty who was the third overall choice last season and whose debut is being hotly anticipated as well, will pitch in the intrasquad game, as well. Gray, also 22, is scheduled to make his Cactus League debut at Peoria, Ariz., on Monday against the Mariners.
Time will tell if Butler and Gray can help the Rockies this season. Gray is thoughtful and on the quiet side. Butler, at this early stage, is a Major League interview for the media.
"Going to a small college [Radford] probably helped out, since I was the big-name guy there and I was able to get some of the talking out of the way, and be kind of the center light," Butler said. "And the guys are very welcoming, helping us get acclimated to the game."
Thomas Harding is a reporter for MLB.com. Follow him on Twitter @harding_at_mlb. This story was not subject to the approval of Major League Baseball or its clubs.