Trumbo passes first defensive test of spring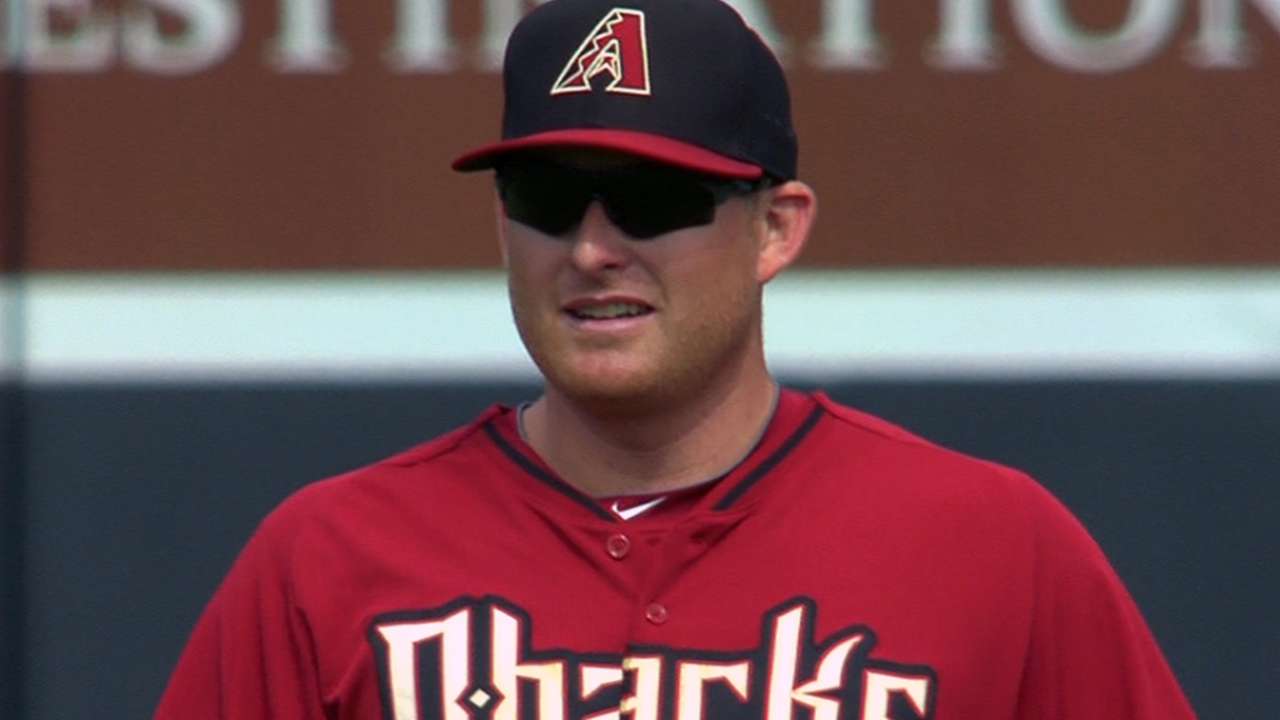 SCOTTSDALE, Ariz. -- D-backs left fielder Mark Trumbo did not have to wait very long for his first test in the field.
Chone Figgins hit a sinking liner to left to lead off Wednesday's Cactus League opener against the Dodgers, and Trumbo made a nice diving catch.
"You've got to be ready," Trumbo said. "I knew that's one of the things Figgy does. He shoots the other way a lot, and I was in decent position to come in and make the play."
When the D-backs acquired Trumbo, there was talk that his best position was first base and that he might not be an adequate defender in left.
"I think there's a lot of skepticism, so the more I can produce and contribute, the more confidence people have in me out there," Trumbo said.
But make no mistake, Trumbo does not doubt his abilities.
"I got out there with confidence, and I expect to make the plays," he said.
Trumbo made a nice sliding catch in the fifth, once again on Figgins.
"I've been questioned about it several times," D-backs manager Kirk Gibson said about Trumbo's defense, "and from Day 1, we felt we did our homework before we acquired him and thought he'd be a true asset to this team in many regards. He's still got a lot to learn. He's got a lot of games that he's going to play in Spring Training, and he'll get better."
Steve Gilbert is a reporter for MLB.com. Read his blog, Inside the D-backs, and follow him on Twitter @SteveGilbertMLB. This story was not subject to the approval of Major League Baseball or its clubs.