Guerrero gets first game in US under his belt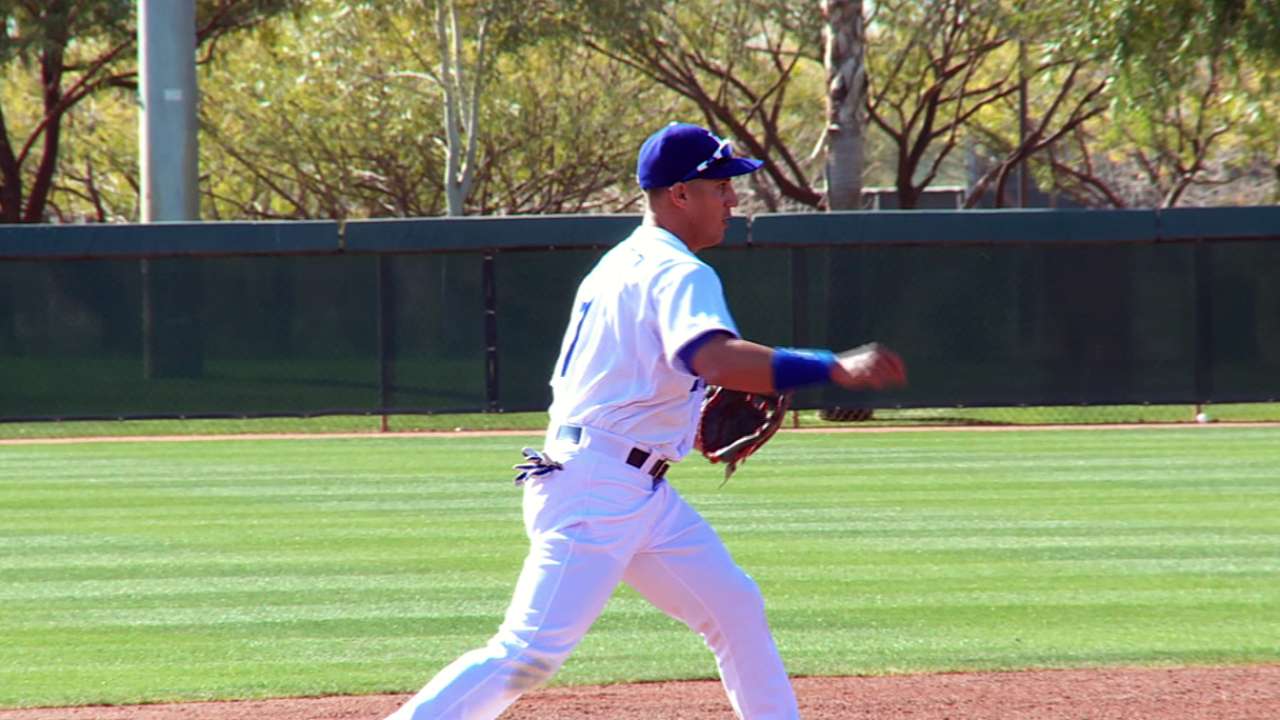 SCOTTSDALE, Ariz. -- Cuban defector Alex Guerrero played in his first exhibition game in the United States in Wednesday's Cactus League opener.
Guerrero, starting at second base, struck out looking and grounded out in his only at-bats. He cleanly fielded the only grounder his way and turned a smooth pivot on a tailor-made double-play grounder to shortstop Chone Figgins.
Guerrero's transition to second base has been slow but steady. He was signed to a four-year, $28 million contract by a management that expected him to replace Mark Ellis as the starter without playing in the Minor Leagues in the U.S.
"He looked better at the plate his second at-bat," manager Don Mattingly said of Guerrero, who sat out last year before leaving Cuba. "It's his first Spring Training game. We're actually not judging off one game or two at-bats. I'm happy with what I saw.
"We're seeing a guy who hasn't played a while. We'll see what he looks like after a few games. We're not pulling the trigger in this short a time."
Guerrero said he felt comfortable after some initial nerves, calling his first game "a big deal."
Ken Gurnick is a reporter for MLB.com. This story was not subject to the approval of Major League Baseball or its clubs.