Off to good spring start, Uggla encouraged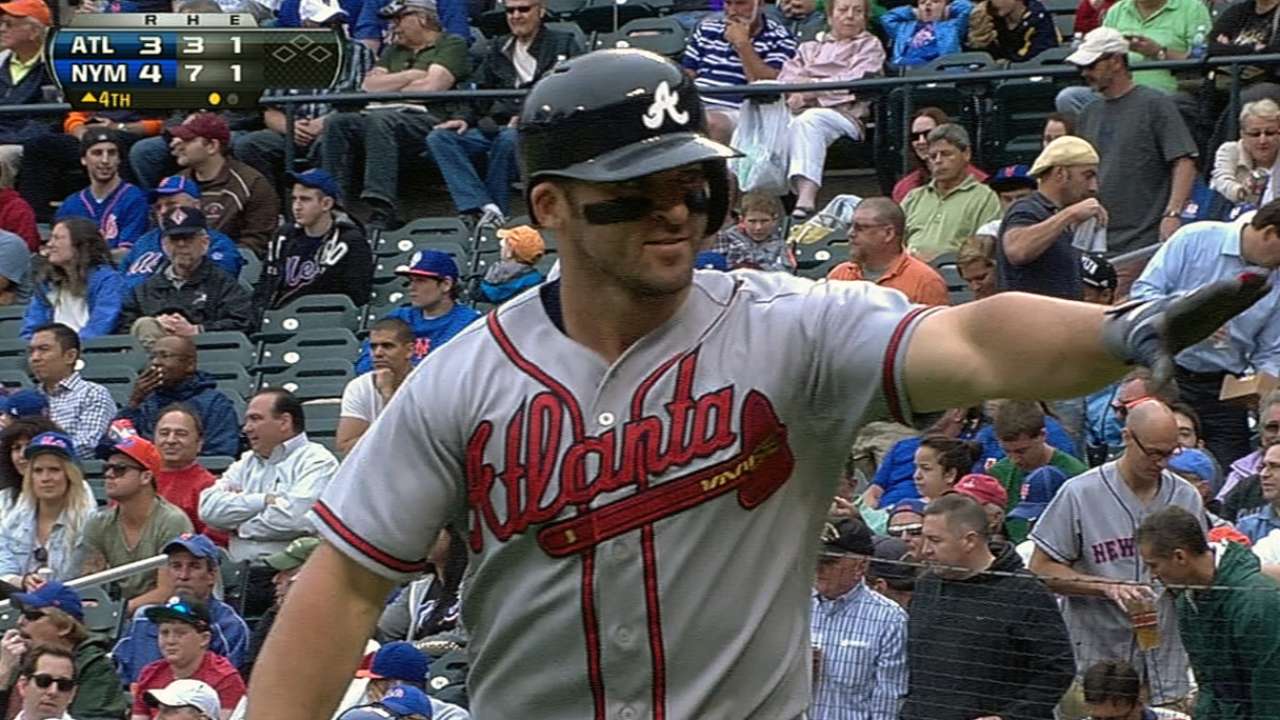 LAKE BUENA VISTA, Fla. -- Dan Uggla has been around long enough to realize there is not any reason to get excited about results produced during the early portion of Spring Training.
But given where he was last year, the Braves' second baseman at least had reason to be encouraged after recording a single in both of the plate appearances he notched in Wednesday afternoon's 6-5 rain-shortened Grapefruit League-opening loss to the Tigers.
"I can't argue with some knocks," Uggla said. "It was a good day."
Uggla drove in the game's first run with a second-inning single that he lined to shallow left-center field against Drew Smyly. While facing left-hander Phil Coke two innings later, he was credited with a single after hitting a sharp liner that short-hopped third baseman Nick Castellanos.
Since arriving at Spring Training a week before position players were required to report, Uggla has expressed confidence in his ability to bounce back from last year's miserable season, during which he hit .179 with 22 home runs and a career-low .671 OPS.
"I feel like me again," Uggla said. "This is a hard game, and I'm going to have to keep working. This is just Day 1. I've got a long ways to go. But it's encouraging to be going the way I'm going and feel the way that I feel."
Mark Bowman is a reporter for MLB.com. This story was not subject to the approval of Major League Baseball or its clubs.