Ausmus introduces new spring BP schedule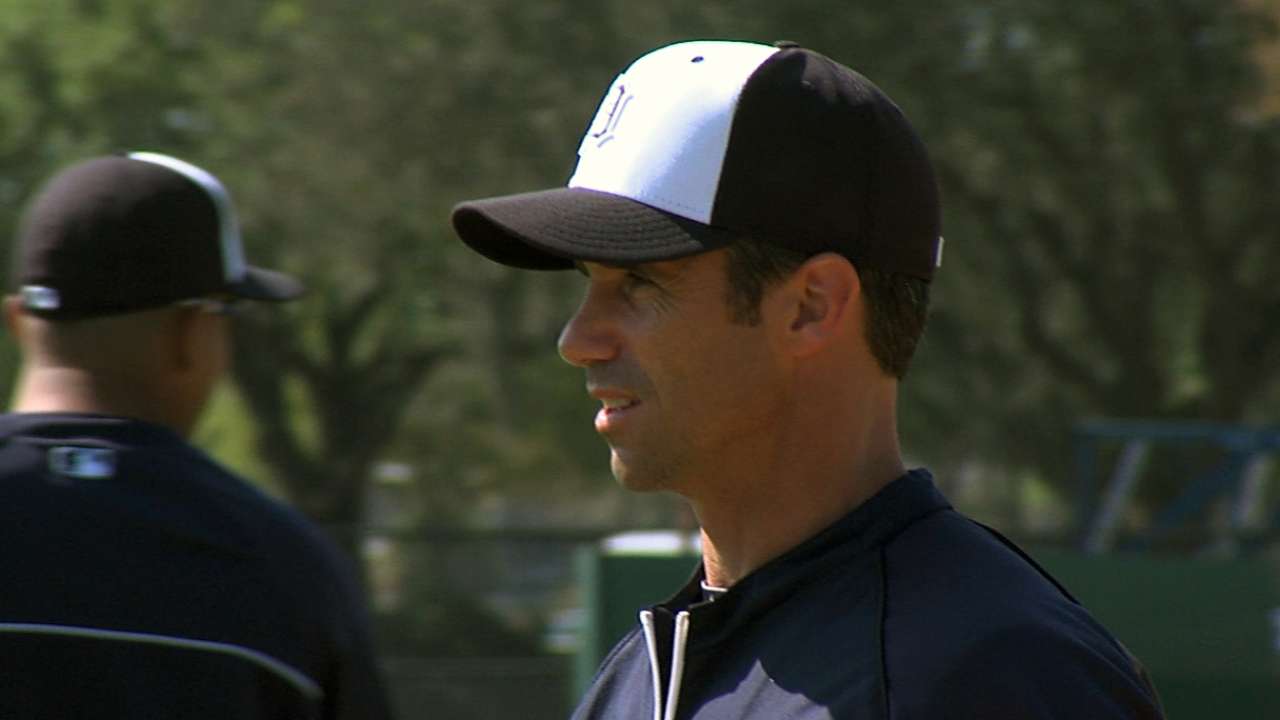 LAKE BUENA VISTA, Fla. -- Fans who came to Disney's Wide World of Sports complex early hoping to see the Tigers take batting practice might have been surprised to see the team arrive around 11:30 a.m. ET and head for the dugout. On short trips, however, it's going to be a habit.
One of the minor changes new manager Brad Ausmus has brought over is to take batting practice at home before road games with short trips. Wednesday's Grapefruit League opener against the Braves at Disney's Wide World of Sports complex, a 6-5 rain-shortened win for the Tigers, was their first chance to give it a try.
By hitting at home, Ausmus hopes to sneak in a fundamental drill with the full squad beforehand.
"A lot of teams do that [in Arizona], because everything's so close," Ausmus said, "so we're just going to give it a shot. I think it only applies to five games, but if we use three of those five games for fundamentals, it gives you three extra days of fundamentals."
The fashionably late arrival strategy will come up only a handful of times this spring. The Tigers have two more trips to Disney, including this Sunday, and two even shorter trips to Tampa to face the Yankees at Legends Field.
Jason Beck is a reporter for MLB.com. Read Beck's Blog and follow him on Twitter @beckjason. This story was not subject to the approval of Major League Baseball or its clubs.