Back improving, Zobrist resumes baseball activities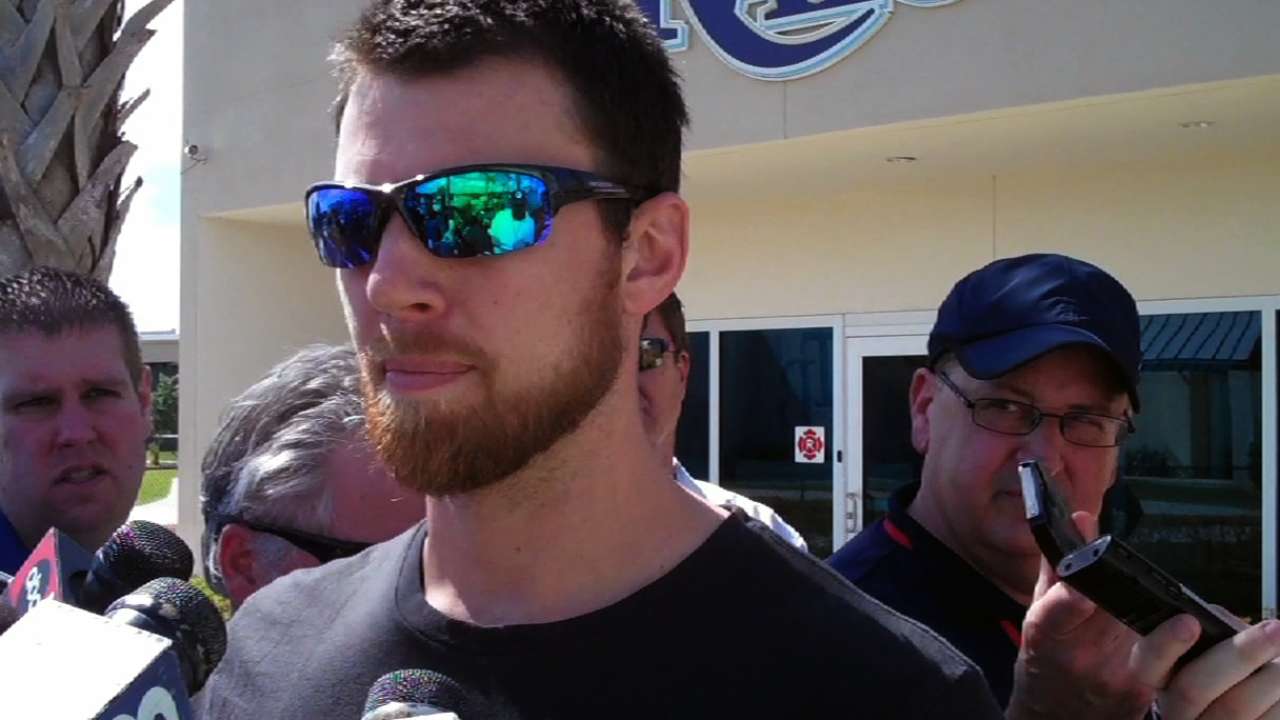 PORT CHARLOTTE, Fla. -- Ben Zobrist, dealing with a lower back issue, continued to make progress on Wednesday toward a return to full activity.
The Rays' second baseman took approximately 20 swings from each side of the plate and also fielded ground balls.
Zobrist said he was excited to get on the field.
"To finally get to put the uni on and go outside and do stuff with the other guys ..." Zobrist said. "I look forward to ramp it up in the next couple of days as we get into playing games."
Zobrist estimated that he would be a couple of games behind his teammates.
"So they'll either let me play probably Sunday, or the few days after that will be the first game I get a chance to play," he said.
Zobrist did not run the bases Wednesday.
"That's one of the things that they didn't want me to do today," Zobrist said. "We'll probably do that tomorrow or the next day and just make sure I can stop and cut and do all those things without feeling anything in my back."
If this injury had occurred during the regular season, Zobrist allowed that he "probably" would have rushed to make a quick return. However, Spring Training is a different situation.
"We're taking a conservative approach when it comes to rehab, and since this is a day where everyone is standing around a lot, there's no need for me to be standing and doing nothing out here," Zobrist said. "So they're making sure when I'm out here I'm always moving and keeping everything loose."
Zobrist said his back is still tight.
"But there's no pain," Zobrist said. "There's no limited range of motion or anything like that. I think if I was standing out here for a week, I would probably feel tight regardless of having any back issue or not. It's one of those things that loosens up when you play every day, get on your feet every day and do the normal things we do during Spring Training."
Zobrist has not had an MRI or X-rays.
"They said it wasn't necessary based on my symptoms, because I didn't have any numbness or pain down my leg," Zobrist said. "It was all localized. They just wanted to get the inflammation out of my back."
When asked about Zobrist, Rays manager Joe Maddon noted there was "plenty of time" for him to get ready for the season.
Bill Chastain is a reporter for MLB.com. This story was not subject to the approval of Major League Baseball or its clubs.