Joyce, Guyer looking to make mark this spring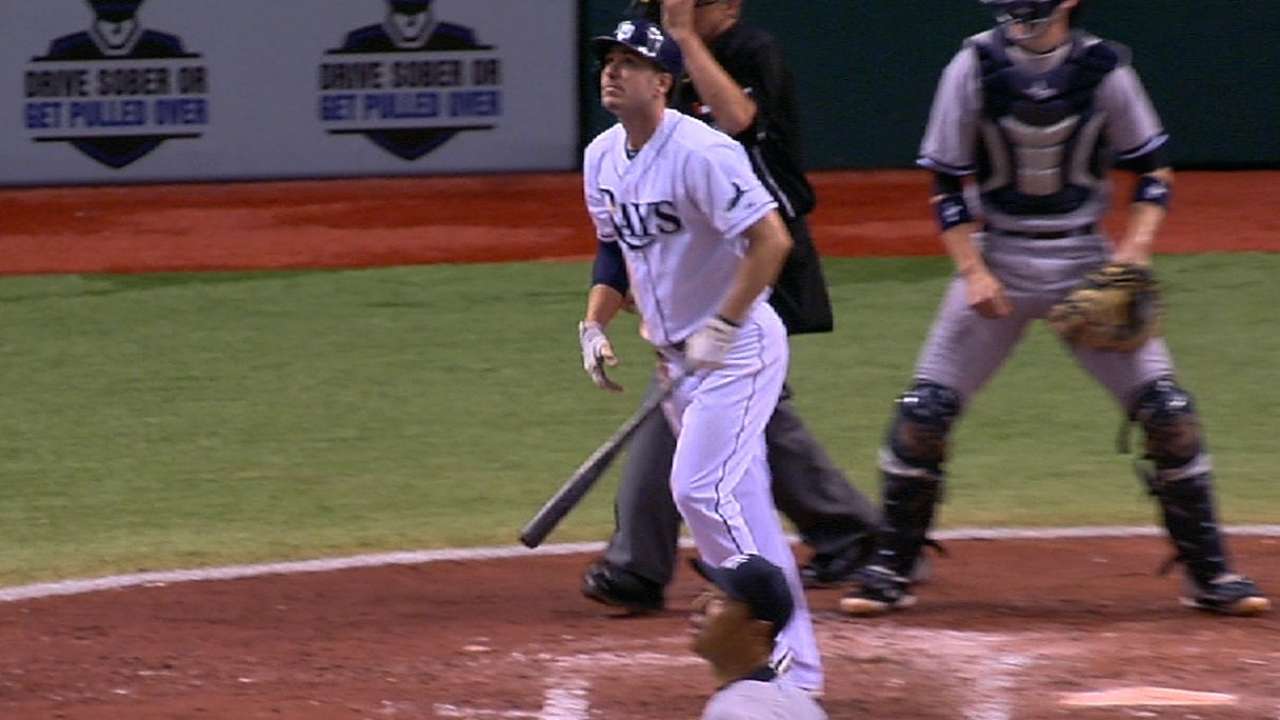 "Everybody knows where I sit, where I stand," said Joyce when asked about his situation. "How I feel about everything, but none of that matters. At the end of the day, the team wants to win and they're going to do what's best for the team and, for me, I'm part of the team. I'm going to do whatever it takes to make the team win and successful."
Despite his situation, Joyce appears relaxed while going about his paces preparing for the coming season. At this early point of Spring Training, the left-handed-hitting Joyce noted that he's simply "looking for that feel" with the bat. "I want to find the consistency and the comfort. Just that slot, that nice swing slot that I know I can have and get back to what I do well and what made me successful."
Guyer spent the 2013 season at Triple-A Durham, where he hit .301 with seven home runs, 41 RBIs and 22 steals. His .301 mark was fifth best in the International League.
"I don't think [2013] was a total representation of what I can do," Guyer said. "I don't think the power was there. But the speed was there. I played really good defense. So I felt like I brought a lot to the table and that I can bring even more this year."
Guyer, who is out of options, has struggled with injuries the past two seasons. He missed 27 games after he fractured his right middle finger last season, and he missed the final four months of the 2012 season after undergoing surgery to repair a torn labrum in his left shoulder.
"My shoulder feels even better, stronger, more flexible," Guyer said. "So I feel like I bring even more to the table this year. We have to see what happens."
Bill Chastain is a reporter for MLB.com. This story was not subject to the approval of Major League Baseball or its clubs.