Schmidt joining Phillies' broadcast team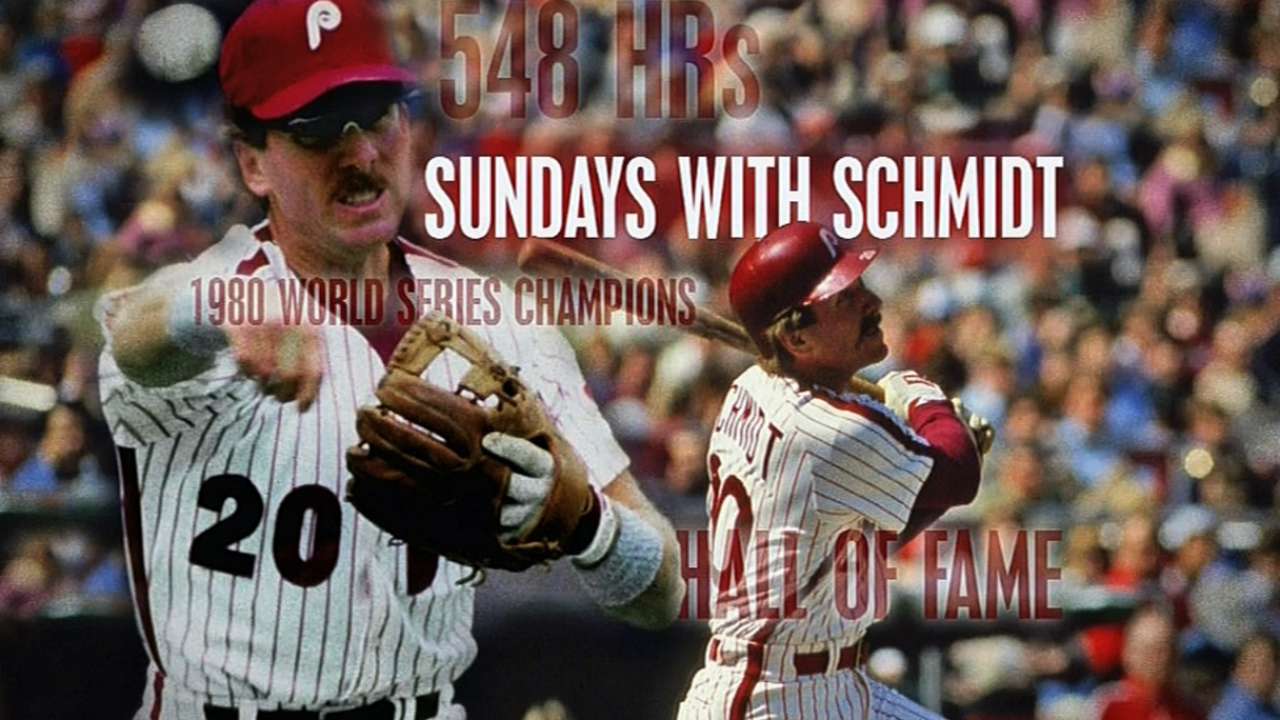 CLEARWATER, Fla. -- There will be a Hall of Famer in the Phillies' broadcast booth this season.
Comcast SportsNet announced Wednesday that Mike Schmidt will be in the booth for 13 Sunday games at Citizens Bank Park. Chris Wheeler and Gary Matthews were dismissed as part of Comcast SportsNet's 25-year contract with the Phillies. Jamie Moyer and Matt Stairs took their place.
Moyer will broadcast 109 games this season, including Spring Training. Stairs will broadcast 108. Their first broadcast, which will air on MLB.TV, is Wednesday in the Grapefruit League opener against the Blue Jays.
Schmidt has been in Spring Training as a guest instructor since 2002, but he has not been here this year because of an undisclosed illness.
"Mike is treating a health issue that requires him to remain near his doctors, and he will be unable to attend Spring Training as a field instructor this year," a Phillies spokesman said in a statement in January. "Mike plans to visit camp in the middle of March as part of his marketing relationship with the Phillies and continue his normal visits to Philadelphia throughout the summer."
Todd Zolecki is a reporter for MLB.com. This story was not subject to the approval of Major League Baseball or its clubs.