Visa issue resolved, Torres arrives in camp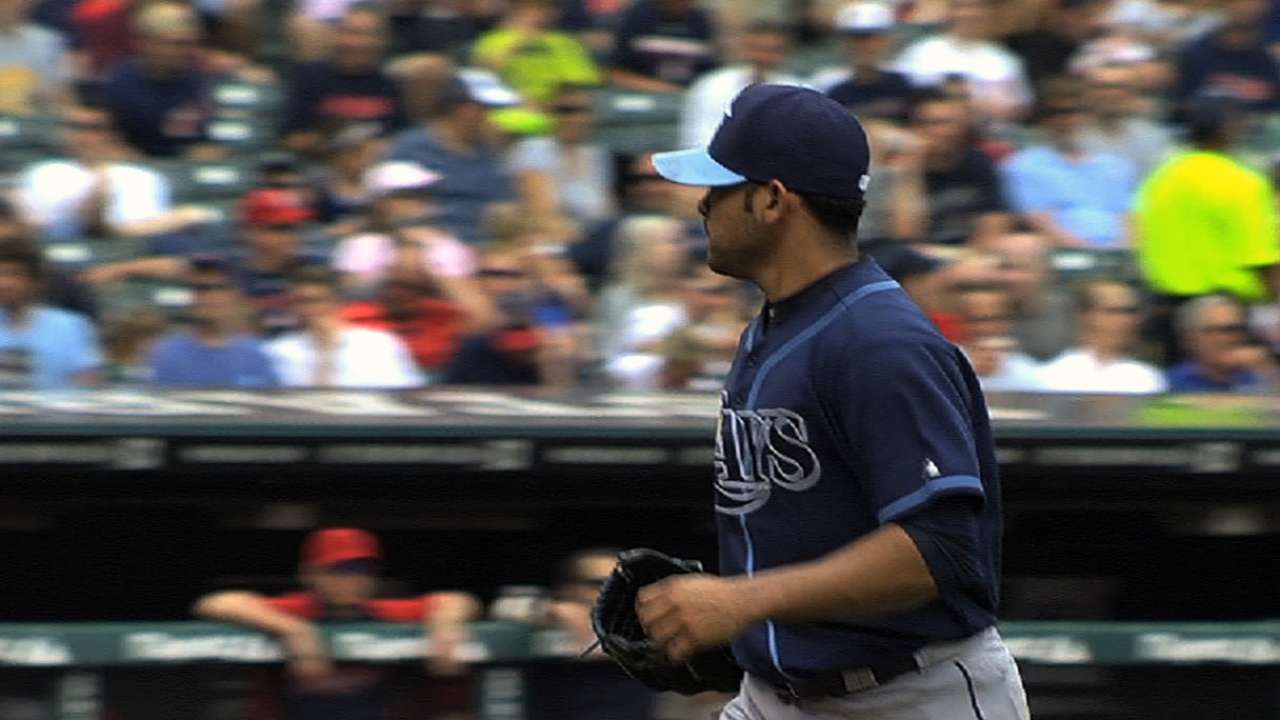 PEORIA, Ariz. -- After missing the first 12 days of workouts, new Padres reliever Alex Torres arrived in camp on Wednesday morning.
"I was ready to get here," said Torres, who landed in Phoenix on Tuesday.
Torres, who had visa issues in his native Venezuela stemming from a change of employers, arrived early and met with manager Bud Black before taking part in the morning workout.
"He's excited to be a Padre, pumped to be here," Black said. "At times, these things can be a little tricky. He's going to throw a bullpen session today to get up to speed."
Torres, who was obtained last month from the Rays, had been working out in Venezuela and didn't feel like his late arrival in camp would be a detriment to getting ready for Opening Day on March 30.
"I know the guys here have already started here. I did my training over there, my exercises over there to prepare myself," Torres said. "I started throwing two or three weeks ago. Last week, I threw two bullpen [sessions]. I was just trying to get ready."
Since Torres changed employers, he had to apply for a new visa so that he could leave the country. Torres is still unclear why it took so long to process.
"I never had any problem with the police or anything like that," Torres said. "It happens sometimes. It was my turn this time."
There's no sense of urgency from San Diego's end about getting Torres game-ready quickly, Black said. The Padres play their first game of the spring on Thursday against the Mariners.
"We don't need to be in a great deal of a hurry to get him in a game," Black said. "As a relief pitcher, he doesn't need the length of Spring Training like starting pitchers do. We'll get him up to speed. But he feels good and has been throwing in Venezuela."
Torres is expected to handle a late-inning role in the bullpen, possibly the seventh inning. A left-hander, he won't be used as a specialist but as someone who can get both lefties and righties out.
Torres was asked about the civil unrest in his native country, where citizens have been protesting against the government, citing a shortage of goods, poor security and lack of freedom of speech for the media. The movement gained the world's attention when three student demonstrators were killed in Caracas on Feb. 12, and it has hit home in clubhouses in Florida and Arizona.
"I really don't want to talk about that, it's a tough situation. ... It's really sad for our country," Torres said.
Corey Brock is a reporter for MLB.com. Keep track of @FollowThePadres on Twitter. This story was not subject to the approval of Major League Baseball or its clubs.