Heyward, B.J. Upton atop lineup for spring opener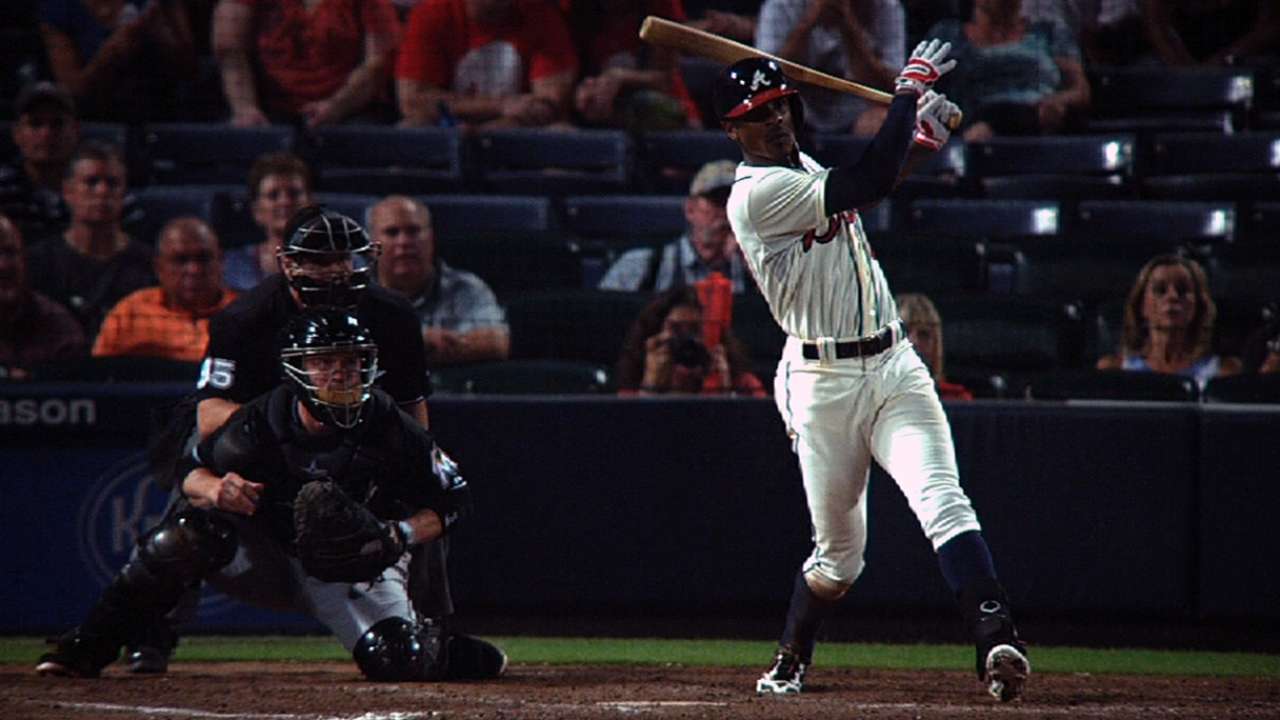 LAKE BUENA VISTA, Fla. -- Before being asked, Braves manager Fredi Gonzalez was prepared to answer whether the construction of his lineup for Wednesday's Grapefruit League opener against the Tigers was similar to the one he plans to use during the regular season.
"It's just a matter of getting these guys at-bats, other than a couple of guys," Gonzalez said. "I like Jason [Heyward] hitting first and [Freddie] Freeman hitting third, so he can hit in the first inning. You don't even worry about the rest. That will take care of itself like it always does."
As Gonzalez has projected over the past few months, Heyward batted leadoff and Evan Gattis was positioned behind Freeman in the cleanup spot for Wednesday's game. The most intriguing aspect of the lineup's construction was the fact that B.J. Upton batted second.
Positioning Upton near the top of the lineup during the regular season would obviously increase his potential number of plate appearances. But Gonzalez's reasoning does not necessarily apply during the early portion of the Grapefruit League season, when position players often exit after recording a prescribed number of plate appearances, regardless of the inning.
Thus, it seems Gonzalez is at least thinking about the possibility about putting Upton near the top of of the lineup this season. It won't work if the veteran center fielder struggles like he did last year, when he hit .184 and struck out once every 2.9 plate appearances.
But if Upton's offseason adjustments prove fruitful and he regains the ability to utilize his speed near the top of the lineup, it might make sense to have him bat second. This would give Justin Upton a chance to regularly bat fifth and move to the cleanup spot on those days when Gattis is not playing.
"People make a big deal about the lineup," Gonzalez said. "If you hit, you'll hit higher. If you don't, you'll hit a little lower. That's as simple as it is."
Mark Bowman is a reporter for MLB.com. This story was not subject to the approval of Major League Baseball or its clubs.