Ellsbury saving steals for regular season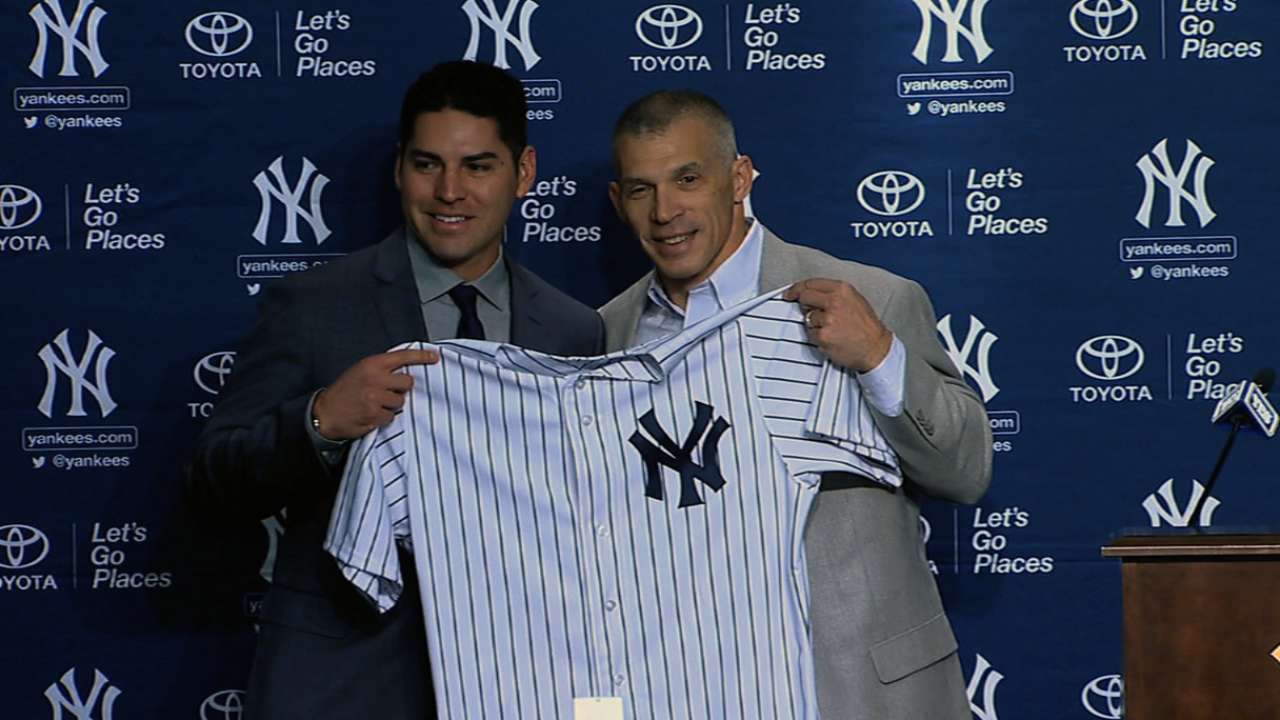 BRADENTON, Fla. -- Center fielder Jacoby Ellsbury already has three stolen-base titles, which is plenty of proof that he knows how to swipe a bag. As such, it figures to be rare for him to attempt a steal in a Spring Training game.
"I kind of like to save them for the season," Ellsbury said. "Don't be looking for me to run too much in Spring Training. Maybe I'll go once or twice in spring."
Ellsbury explained that instead of stealing during the spring, he prefers to practice his timing. It's enough for him to know that he would have had a good jump on the pitcher had he actually needed to run.
"I just try, when I get on base, to give a little jab step maybe, simulate me going," he said. "In a given at-bat, I've [gone] five or six times. Instead of going once, I get a lot more reps that way to get my first step, and that's the most important thing. I think I get a lot more work out of doing it that way instead of actually stealing the base."
Ellsbury won't be surprised when fans are unimpressed by his spring stolen-base totals. That's something he heard a lot during his time with the Red Sox, too.
"I get that each year: 'Oh, he had two stolen bases,'" he said. "That's by design."
Bryan Hoch is a reporter for MLB.com. Follow him on Twitter @bryanhoch and read his MLBlog, Bombers Beat. This story was not subject to the approval of Major League Baseball or its clubs.