Beckett, Maholm, Fife ramp up spring workloads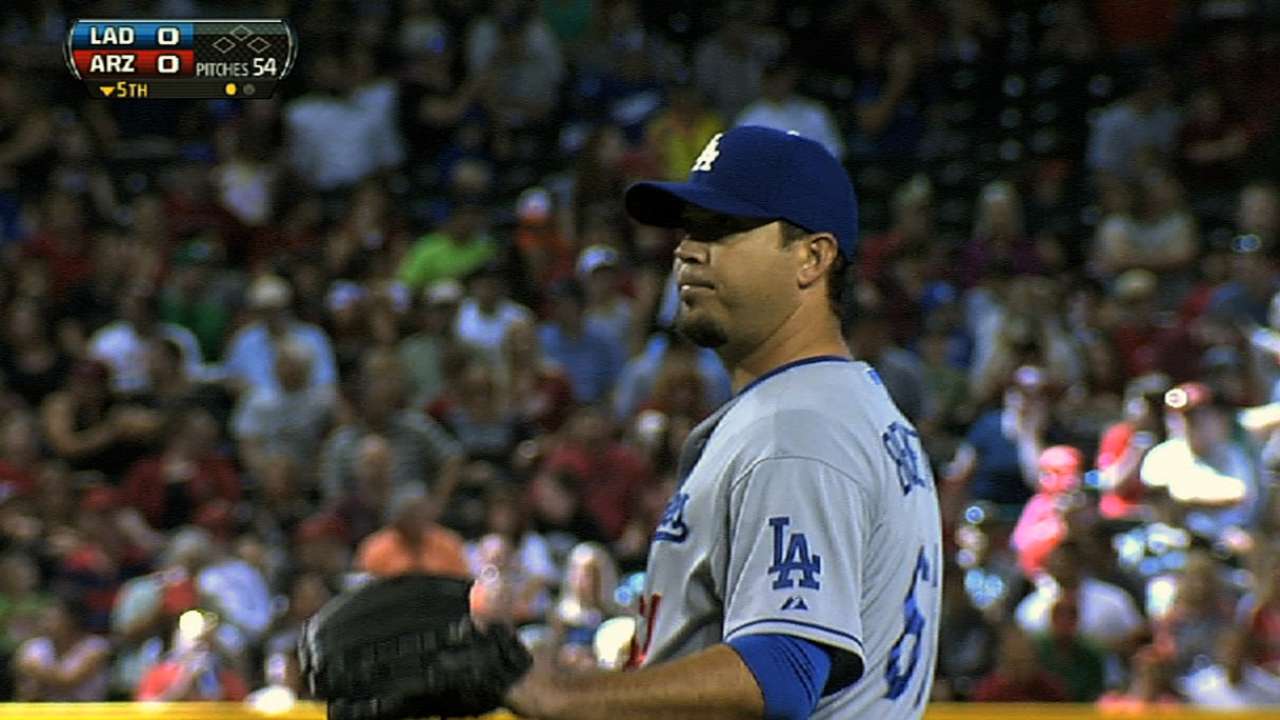 GLENDALE, Ariz. -- The Dodgers' fifth, sixth and seventh starting pitchers were in action on the Minor League side Tuesday morning.
Josh Beckett, Paul Maholm and Stephen Fife each pitched two innings. They've each been on restricted throwing programs, Beckett because of last year's surgery to remove a rib, Maholm because of recent elbow tenderness and Fife as a precaution because of last year's shoulder bursitis.
Beckett said he continues to have no relapse of the finger numbness that led to thoracic outlet surgery. This was the second time this spring he faced hitters, but last time most of them were merely tracking pitches. He said it was beneficial to see how hitters were reacting to his pitches. He expects to pitch in a game in five days.
Maholm expects to do the same, as long as he comes out of this with no discomfort on Wednesday. This was the first time he sat down and warmed back up this spring.
The Dodgers won't need a fifth starter until the middle of April and, if healthy, it figures to be Beckett. If not, it figures to be Maholm, although Fife made 10 starts last season.
Ken Gurnick is a reporter for MLB.com. This story was not subject to the approval of Major League Baseball or its clubs.