Gorzelanny satisfied with progress off surgery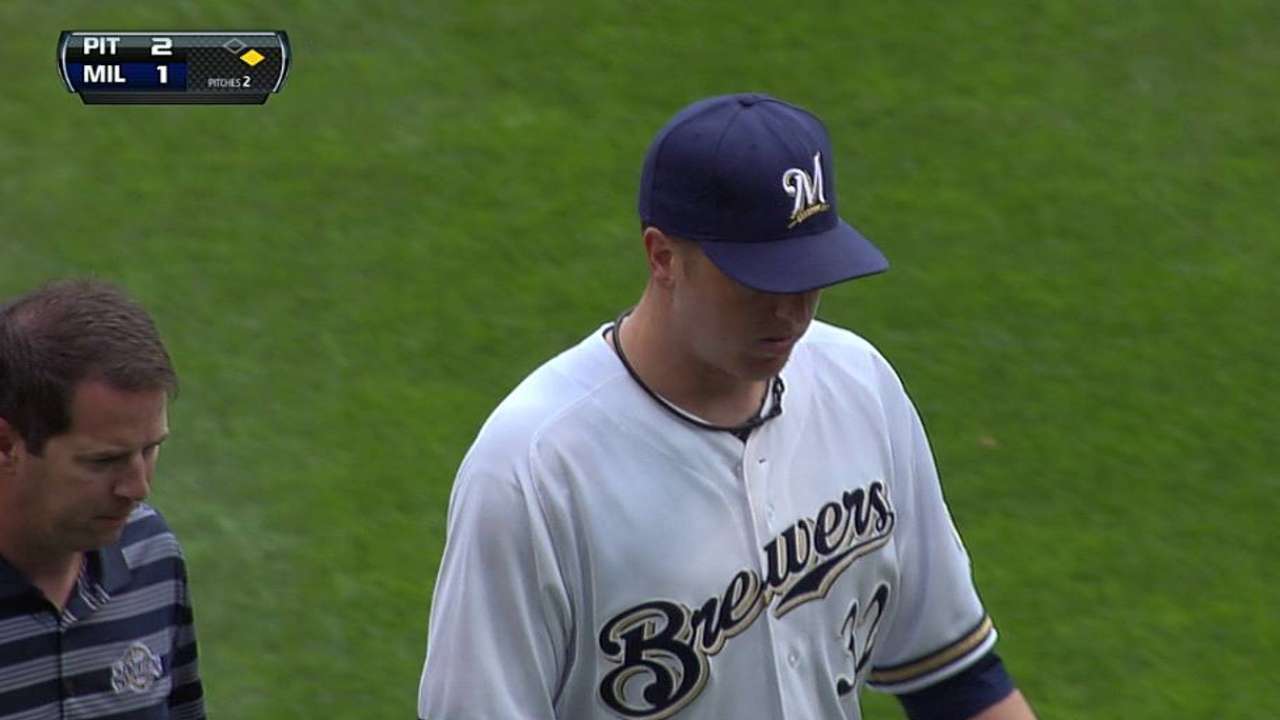 PHOENIX -- Left-hander Tom Gorzelanny, who is three days into his throwing program after December shoulder surgery, on Tuesday said things are going well.
"Just kind of taking it one step at a time and not trying to do too much or push it too hard," Gorzelanny said.
Gorzelanny is throwing 70 feet as he builds strength toward bullpen sessions and ultimately, game action.
He's still shooting for being ready on Opening Day, but is taking a cautious approach. So is manager Ron Roenicke.
"If we're midway through March when he throws a game, we still feel like he's on track and as long as there's no setbacks, we're going to be close," Roenicke said. "We're going to be close with him to figure out if he's going to be ready or not."
Even if Gorzelanny feels fine physically, the Brewers will monitor his pitch location and could decide to give him some work in games somewhere in their system if location is an issue come the end of camp.
Jose M. Romero is a contributor to MLB.com. This story was not subject to the approval of Major League Baseball or its clubs.