Ambitious Bradley has goals in his sights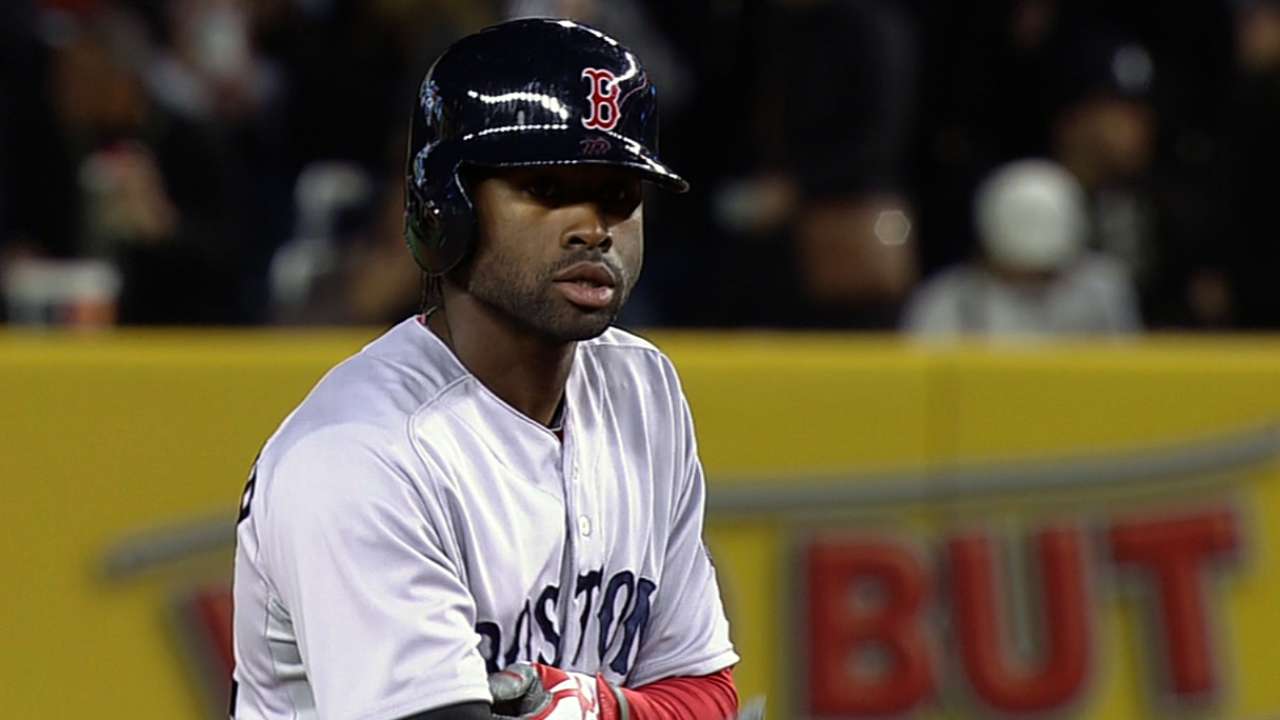 FORT MYERS, Fla. -- In his second Major League Spring Training, one in which he hopes to solidify himself as a full-time center fielder for the Red Sox, Jackie Bradley Jr. has outlined some clear goals for himself.
"Bunting, sacrifice bunting, stealing bases and being consistent at the plate," Bradley said. "And make a lot of Top 10 plays."
There aren't many players out there who are more competitive about defense than Bradley. And don't be surprised if he keeps a running tally of how many "Top 10" plays he can make.
"I always used to watch the Top 10 plays and try to emulate those guys," Bradley said. "Instead of doing that one play, I always wanted to make it back to back. That was incorporated into my shagging abilities before games to prepare."
Though Bradley isn't going to steal 70 bases in a season like former Red Sox center fielder Jacoby Ellsbury, he is determined to be a threat on the bases.
Bradley stole 24 bases in the Minors in 2012.
"He was really fast," Bradley said of Ellsbury. "He had that God-given ability, strength of speed, so to speak. I'm more of an instinctual guy, picking my right times and being able to execute. Knowing pitchers and catchers that you can steal off of and not really [pushing] the envelope [is key]."
Ian Browne is a reporter for MLB.com. Read his blog, Brownie Points, and follow him on Twitter @IanMBrowne. This story was not subject to the approval of Major League Baseball or its clubs.