d'Arnaud would love to play with brother Chase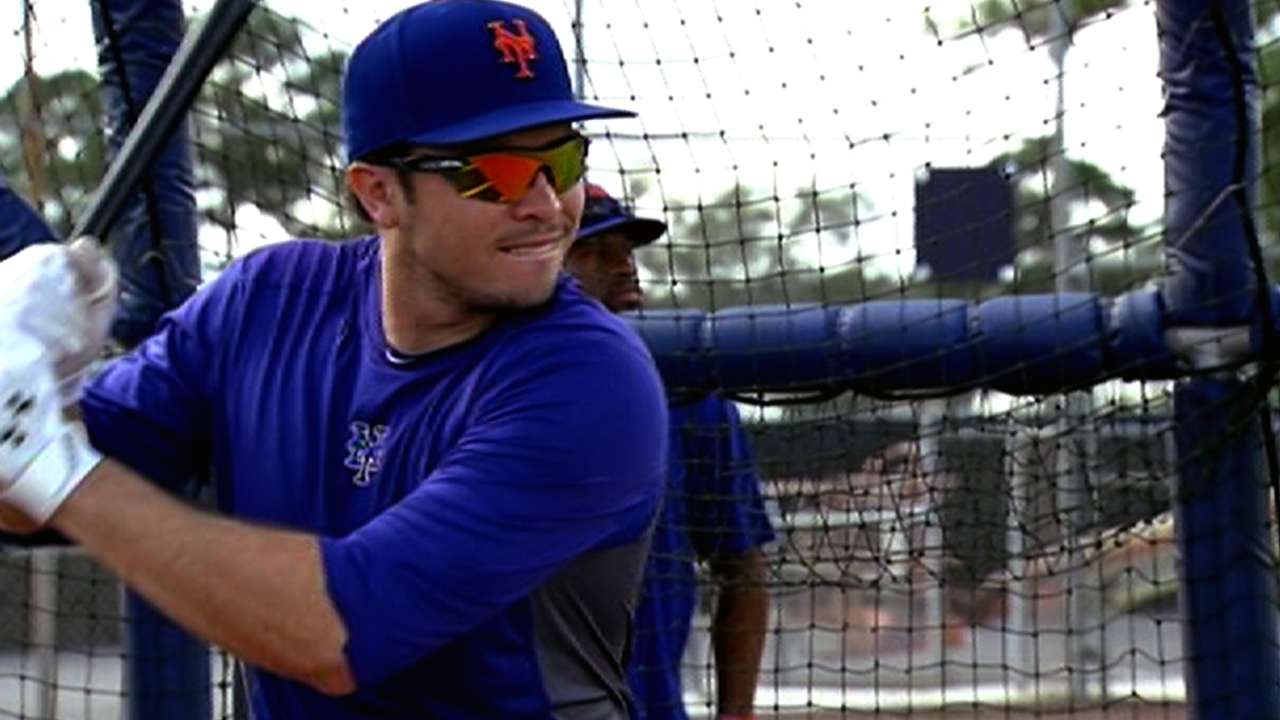 PORT ST. LUCIE, Fla. -- It's a long shot, he knows. But Travis d'Arnaud has of course considered the possibility that he could soon be teammates with his older brother, Chase, for the first time since Little League.
The Pirates designated Chase d'Arnaud for assignment over the weekend and reportedly placed him on waivers, meaning all big league clubs are eligible to claim him. Though no Mets official has acknowledged interest, the team could conceivably acquire the utility infielder to compete with Anthony Seratelli and Omar Quintanilla for a bench role. Such a move would make the d'Arnaud brothers teammates for the first time since Chase was 12 and Travis was 10.
"That would be so crazy," Travis d'Arnaud said.
Even if the Mets did decide to take a flyer on Chase d'Arnaud, of course, they would only earn his rights if no team with a worse record also claimed him. That might not happen, considering Chase d'Arnaud is a 27-year-old former fourth-round Draft pick who stole 34 bases for Triple-A Indianapolis in 2012.
But as long as the elder d'Arnaud remains unemployed, Travis' pipe dream will live on.
"He's not worried," the Mets catcher said of Chase. "I'm not worried. We're both trying to look at it as an opportunity."
Anthony DiComo is a reporter for MLB.com. Follow him on Twitter @AnthonyDicomo. This story was not subject to the approval of Major League Baseball or its clubs.